Lippert Promotes Ty Angelus to Vice President of Global Logistics; Brooke Collignon to Vice President of Global Trade Compliance
February 4, 2022
Elkhart, Ind. – Lippert Components, Inc. (Lippert™), a supplier of a broad array of highly engineered components for the leading original equipment manufacturers ("OEMs") in the recreation and transportation product markets, and the related aftermarkets of those industries, announces today that Ty Angelus has been promoted to Vice President of Global Logistics, and Brooke Collignon has been promoted to Vice President of Global Trade Compliance.
Angelus has 26+ years of experience in logistics. After graduating from the Gies College of Business – University of Illinois Urbana-Champaign in 1995, he spent the next 20 years at CH Robinson, 15 of which in the role of General manager of their Houston, New York, and Miami offices. In New York in 2008, Lippert became one of his clients and began what has now become a 14-year relationship. In 2016, Angelus joined the Lippert team as Director of Global Logistics. In his new role, he will continue to lead all global logistics initiatives as well as be responsible for the oversight of plant 152 (Lippert's largest distribution facility at 1 million square feet).
"It was exciting to see Lippert triple its growth from the time I was introduced to the company until I joined in 2016," stated Angelus. "Here we are again with a potential to triple once more by 2022. I'm proud to be working with so many talented and motivated people, and I specifically want to thank Scott Meiner and my logistics team for supporting me in this new role. I must admit, these are challenging times in the Global Logistics World – but I can say, without a doubt, we have one of the best Supply Chain teams in any industry."
"Ty's 25-plus years of logistics experience is second to none," commented Scott Meiner, Chief Supply Chain Officer. "He has proven time and time again that relationships matter, and his can-do attitude has shown through for Lippert and our customers during the unprecedented times in supply chain. I am confident that Ty and his team will continue to keep us out in front of our competition as we continue to lead the way in 2022 and beyond. Congratulations on the promotion, Ty – it's a privilege to work with you!"
Collignon came to Lippert in 2018 after 13 years with Cabela's Incorporated in Sidney, Nebraska, where she was the former Director of Supply Chain Strategy. She was initially hired as the Import/Export Manager and was promoted to Director of Supply Chain Compliance in 2020. She had the opportunity to build a Global Trade Compliance program for Lippert as the challenges of tariffs from China were announced and implemented. She has also been focused on developing a team that will streamline processes and ensure regulatory compliance for Lippert. In her new role, she will continue leading the Import/Export Compliance team, and she will also be assuming responsibility for Lippert's vendor compliance as well as driving the company's EDI initiative forward with all of its suppliers.
"Brooke's expertise in compliance has been key in making sure we are doing the right things at the right time when it comes to all things import and export," stated Meiner. "She is not only one that protects us from potential penalties, but has been key in working with operations and engineering to reclass items and even file for rulings to reduce certain tariffs and duties on items. Brooke also has a hidden talent of bringing great people to the team – not just her team, but potential candidates that can fit into needs we have in other areas within Lippert. Congratulations, Brooke, and I look forward to your continued growth and success!"
Collignon is a U.S. Customs and Border Protection Licensed Customs Broker. She resides in Smithville, Missouri, with her husband, Scott, and children, John and Madelyn. She enjoys the outdoors and spending time with her family boating and in their RV.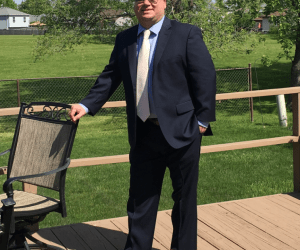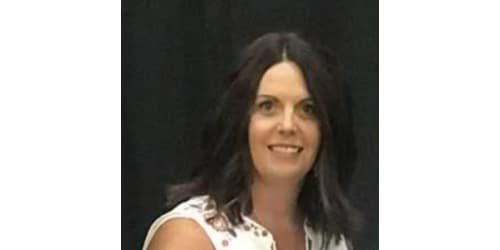 ---
From over 140 manufacturing and distribution facilities located throughout North America, Africa and Europe, Lippert™ supplies a broad array of highly engineered components for the leading manufacturers of recreational vehicles, automobiles, watercraft and prefab homes. It also operates in adjacent markets, including hospitality, transportation, construction and agriculture. Lippert™ serves a wide range of aftermarket segments, providing high-quality products for the recreational vehicle / caravanning, automotive and marine industries. With over 12,500 team members and a diverse portfolio of best-in-class brands, Lippert™ adopts a team-based business philosophy and has proven that, by putting people first, the possibilities for growth and development are truly endless.
Lippert
52567 Independence Ct.
Elkhart, IN 46514
Email: marcom@lci1.com