Lippert's Carlos Navarro Promoted to Chief Finance Officer – EMEA (Europe, Middle East, & Africa)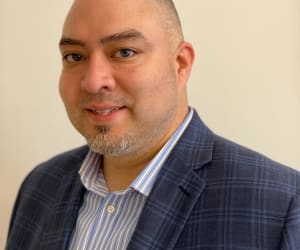 November 11, 2021
Elkhart, Ind. & San Casciano Val di Pesa, Italy — Lippert Components, Inc. (Lippert™), a supplier of a broad array of highly engineered components for the leading original equipment manufacturers ("OEMs") in the recreation and transportation product markets, and the related aftermarkets of those industries, has promoted Carlos Navarro to Chief Finance Officer – EMEA (Europe, Middle East, & Africa). In this new role, Mr. Navarro will lead in the execution of Lippert's Finance and Controlling functions in the EMEA region. He will report to Jim Menefee, Group President – EMEA.
A graduate of North Central College in Naperville, Illinois, and an MBA holder from Indiana University Northwest, Navarro started his career with Lippert in 2005 as a staff accountant, where he was quickly promoted to Assistant Controller in 2011. After his promotion to Controller, he then moved to Group Controller over Lippert's RV Products, Chassis, Axles, and Steel Fabrication businesses in 2013. Since 2018, Navarro has served as Lippert's M&A Director, and in his new role as CFO EMEA, he will oversee M&A activities outside of North America. Navarro resides in Florence, Italy, with his wife of 17 years and their two children.
"I am pleased to have Carlos in Italy to develop better business and financial processes that will support the future growth of Lippert EMEA," said Jim Menefee. He continued, "I have worked with Carlos in different capacities over the last several years, and he is always driving the business to improve to a higher level."
"I would like to thank the Lippert Executive Team for their continued belief in me as they continue to offer me new opportunities to grow and help the company," commented Navarro. "This opportunity affords me both professional and personal growth. I am extremely excited to drive business improvements in a fast-growing segment for Lippert and work with all of the wonderful team members globally."
Brian Hall, LCI Industries EVP and CFO, stated, "Carlos has always been the first to raise his hand and volunteer for the next opportunity, and he has been instrumental in shaping the Accounting and Finance Department to where it is today. All of us at Lippert appreciate that he was willing to move his family across the world to lead this very important segment of our business. I am excited for the adventure he and his family are embarking upon, and I look forward to the many successes I know he will have in Europe."
---
With over 120 manufacturing and distribution facilities located throughout North America and EMEA, Lippert is a leading global manufacturer and supplier of highly engineered components and customized solutions dedicated to shaping, growing and bettering the RV, marine, automotive, commercial vehicle and building products industries and their adjacent markets. Lippert also serves a broad array of aftermarket industries, supplying best-in-class products designed to enhance recreational pursuits, both on the road and on the water. From powerful towing technology and automated RV leveling systems to boating furniture and one-of-a-kind shade solutions, Lippert combines strategic manufacturing capabilities with the power of our winning team culture to deliver unrivaled customer service, award-winning innovation, and premium products to every industry and person we serve.
Lippert
52567 Independence Ct.
Elkhart, IN 46514
Email: marcom@lci1.com