Lippert's Customer Experience Team Has Successful First-Ever Rally
September 28, 2021
Elkhart, Ind. – Lippert Components, Inc. (Lippert™), a supplier of a broad array of highly engineered components for the leading original equipment manufacturers ("OEMs") in the recreation and transportation product markets, and the related aftermarkets of those industries, announces today that it has successfully completed its first-ever consumer rally, the "Lippert Getaway," this past weekend in Pigeon Forge, Tennessee. The Getaway consisted of two full days of learning, listening, and fellowship amongst over 325 attendees as well as Lippert team members from multiple departments including Customer Experience, Customer Service, the Technical Institute, Marketing, and Executive Leadership.
For two full days, Lippert conducted learning tracks revolving around technical training and the RV Lifestyle. Attendees learned tips and tricks on all things RVing from technical troubleshooting on common RV issues, to RV makeovers and how to boondock off the grid in their RV. Lippert also invited several of its influencer and ambassador partners who also gave insightful seminars on the RV Lifestyle. These special guests included the Oils and Grace Tribe, Enjoy the Journey, Finding your Someday, Paws for Love, Wandering Weekends, and the Restless Russels. Lippert also welcomed representatives from the online RV rental company "Outdoorsy" which gave a great presentation on their company to Getaway attendees.
Most of the rally attendees were members of Lippert's consumer-focus group, the "Lippert Scouts," which was launched in June 2020 with the goal of bringing 50-100 super-users together to provide product feedback and spread the word about all the great things that Lippert does for the RV community. Within the first week of accepting applications, Lippert had over 3,000 individuals apply. Since its inception, Scouts have become a cornerstone in product feedback from packaging to function and installation. The Scouts have helped Lippert shape the future of product development with the hope of improving the RV lifestyle for future generations of enthusiasts.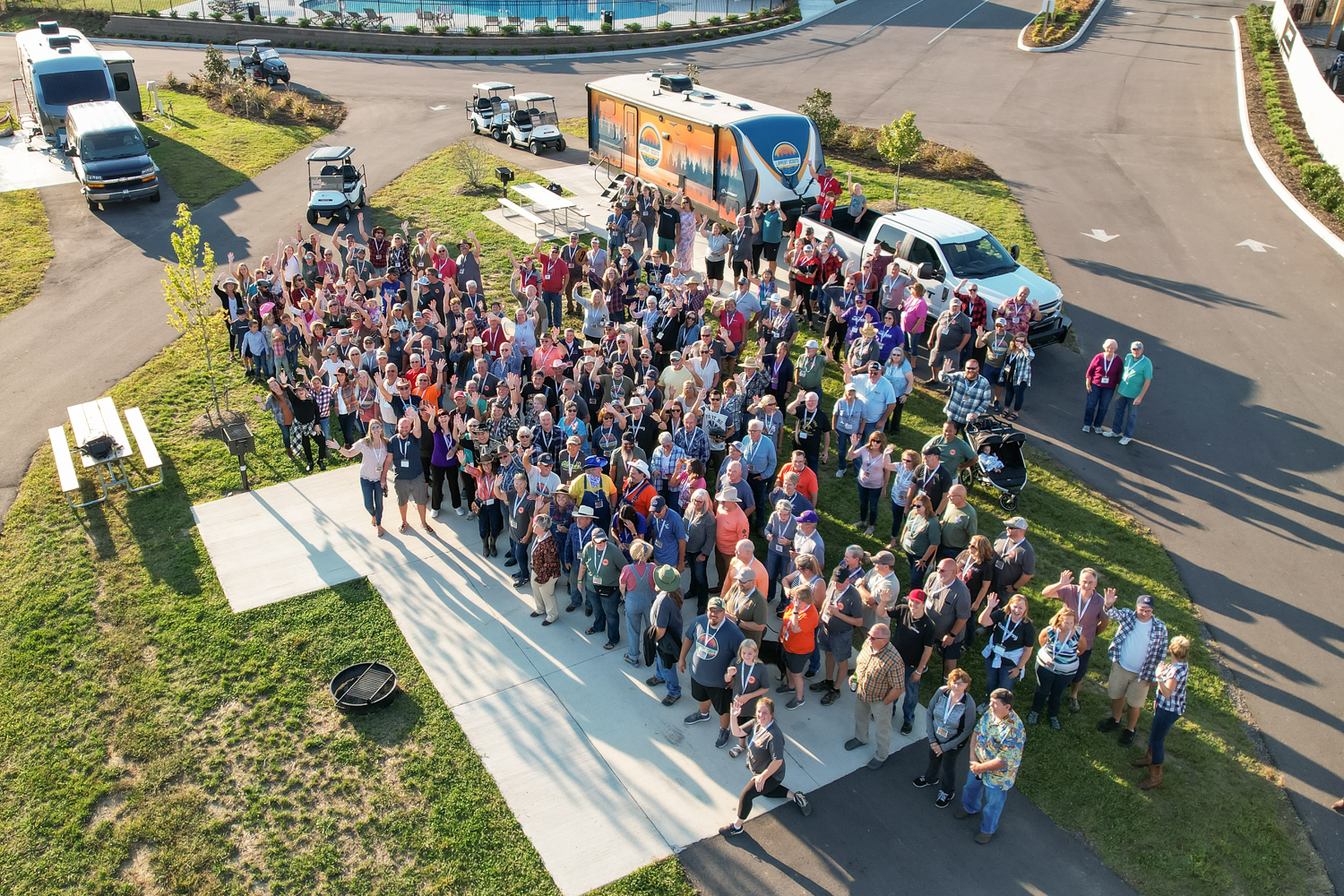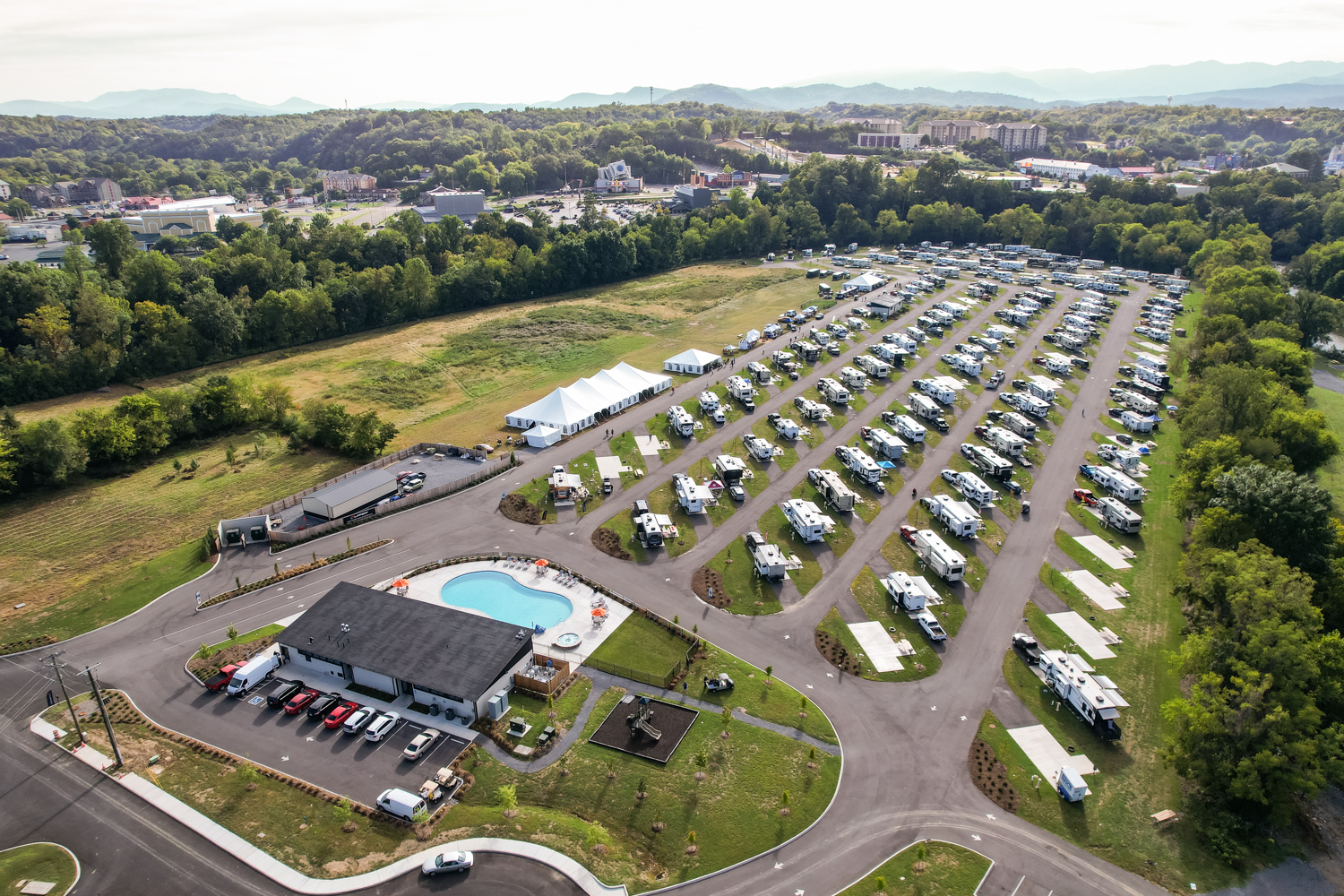 In true rally fashion, there was also plenty of great food, great fellowship, and nightly entertainment featuring comedian Brent Terhune and singers Cody Webb and Lewis Brice. Lippert also invited several vendors to the rally to promote new and exciting products including Thirty-One gifts, Gabe's Pride, Board and Brush, Pet Time Pets, Kleen Tank, Venture Wipes, Wash Wax All, US Honor Flag, and more.
Nicole Sult, Director of Lippert's Customer Experience department who put on the Getaway, commented, "Our goal with the Getaway was to bring to life the feedback our Scouts have been sharing over the course of the last year and a half." She continued, "We heard they wanted to meet each other, to meet us, and to learn more about their RVs. Lippert's Technical Institute created special sessions with hands on applications on how critical components on their rig function, proper maintenance, and how they are assembled. I am grateful for all the team members of the Getaway Committee that helped make an unforgettable experience for our attendees. Without you, this couldn't have been possible!"
Jason Lippert, President and CEO of Lippert, was the keynote speaker on Thursday night's opening ceremonies. "Our first Lippert Getaway rally exceeded all our expectations," he stated. "Last year, Lippert created our Customer Experience team with the sole focus on reaching out to RV users so that we can make everything about the RVing experience better. The Getaway gave us time and space to talk one-on-one with hundreds of campers within our influencer group, the Lippert Scouts, so we can better understand what products and services campers want to better the RV lifestyle."
*Photos are courtesy of Finding Our Someday
---
With over 120 manufacturing and distribution facilities located throughout North America and EMEA, Lippert is a leading global manufacturer and supplier of highly engineered components and customized solutions dedicated to shaping, growing and bettering the RV, marine, automotive, commercial vehicle and building products industries and their adjacent markets. Lippert also serves a broad array of aftermarket industries, supplying best-in-class products designed to enhance recreational pursuits, both on the road and on the water. From powerful towing technology and automated RV leveling systems to boating furniture and one-of-a-kind shade solutions, Lippert combines strategic manufacturing capabilities with the power of our winning team culture to deliver unrivaled customer service, award-winning innovation, and premium products to every industry and person we serve.
Lippert
52567 Independence Ct.
Elkhart, IN 46514
Email: marcom@lci1.com