Lippert to Showcase New Aftermarket Products, Display Opportunities & Acquisitions at 2023 NTP-STAG Expo
January 16, 2023
Elkhart, Indiana – Lippert Components, Inc. (Lippert™), the parent company of CURT Manufacturing, LLC (CURT®), supplier of a complete line of towing products and a leading manufacturer of USA-made custom-fit trailer hitches, and the parent company of Furrion, LLC (Furrion®), is unveiling its latest RV and Towing aftermarket products at the 2023 NTP-STAG Expo, January 16-17 at the Gaylord Rockies Resort and Convention Center in Aurora, Colorado. Lippert will also have products from new acquisitions and new dealer display opportunities to showcase.
New products being featured at this year's Expo will include a robust lineup of RV, camping and towing accessories. Towing accessories include a variety of CURT products, including weight distribution hitches, the CrossWing™ lightweight 5th wheel hitch, Echo® brake controllers, and S20 and S25 5th wheel sliders.
New RV-specific interior and exterior products include the Acuva Wanderer™ 2.0 water purifier, the Flow Max™ RV toilet, the On-The-Go™ ladder, the Solera® 5000 Series slide topper, A-frame tongue jacks, manual stabilizer jacks, an RV tool kit and a full lineup of cleaning products.
Outdoor living and camping products include new campsite seating, bedding sets and solutions in the Thomas Payne® collection, the Picnic pop-up gazebo, all-weather patio mats, children's sleeping bags, vinyl tablecloths and bench covers, kitchen linens and a Lippert Scouts™ apron.
Lippert also plans to showcase its newest RV electronics and appliances, including a Bluetooth® RV door lock with OneControl® integration, the Tire Linc® TPMS, Furrion and Giard® tankless water heaters, Furrion Chill® HE air conditioners and Furrion Vision S® camera systems. Also on display will be products from Lippert's newest acquisitions, including Everchill® RV refrigerators and Greystone® gas ranges.
"I'm really excited for 2023, as this is an opportunity in the Aftermarket space for dealers to grow their service and parts stores and generate the revenue needed to be a more balanced business," said Mark Boessler, Senior Vice President of Aftermarket Sales. "This show is a fantastic venue and opportunity to showcase all the hard work and dedication our team has put in over the last year to make these new products come to fruition. We spent countless hours listening to customer needs, and I think it shows based on the products we've delivered. Our goal is to continue listening and innovating, so we can have exciting aftermarket product lineups for years to come. We all can't wait to see you at the Expo."
At the show, Lippert will be unveiling new dealer display opportunities for 2023 as well. These include displays for Thomas Payne bedding, Furrion appliances, Bluetooth door locks and Tire Linc.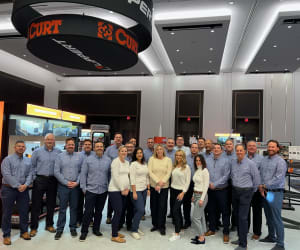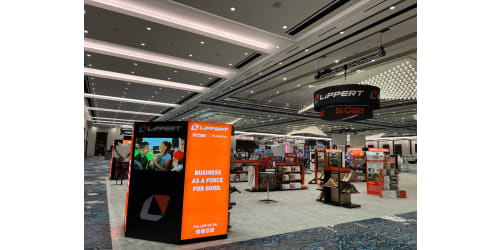 ---
From over 140 manufacturing and distribution facilities located throughout North America, Africa and Europe, Lippert™ supplies a broad array of highly engineered components for the leading manufacturers of recreational vehicles, automobiles, watercraft and prefab homes. It also operates in adjacent markets, including hospitality, transportation, construction and agriculture. Lippert™ serves a wide range of aftermarket segments, providing high-quality products for the recreational vehicle / caravanning, automotive and marine industries. With over 12,500 team members and a diverse portfolio of best-in-class brands, Lippert™ adopts a team-based business philosophy and has proven that, by putting people first, the possibilities for growth and development are truly endless.
Lippert
52567 Independence Ct.
Elkhart, IN 46514
Email: marcom@lci1.com