Scott Harcek Named VP of Lippert's Building Products Operations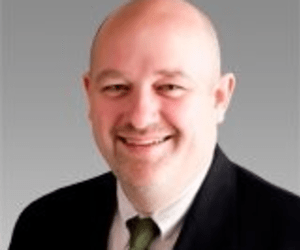 February 9, 2023
Elkhart, Ind. — Lippert Components, Inc. (Lippert™), a supplier of a broad array of highly engineered components for the leading original equipment manufacturers ("OEMs") in the recreation and transportation product markets, and the related aftermarkets of those industries, announced today the promotion of Scott Harcek to VP of Lippert's Building Products Operations.
A native of Grand Blanc, Michigan, Scott joined Lippert in November of 2020 after serving the majority of his 25-year career in the building products industry, most recently as the GM of Milgard Windows and Doors and prior to that, the Vice President of Operations of Windows Products for Associated Materials, Inc. Scott has served as Lippert's Regional Operations Manager for the last two years, overseeing the Manufactured Housing vinyl window division. Scott graduated from Lawrence Technological University with a BS in Architecture in Southfield, Michigan.
Over the last couple years, Lippert's vinyl window manufacturing has increased by over 60%, with more runway to go, as many new housing projects are developed every day. These increases were accomplished utilizing current building space and by applying Lean principles and increased cooperation and synergies between existing locations. In Scott's new role, he will oversee Lippert's Building Products Operations which includes window, entry door, and thermoformed bath and kitchen manufacturing, as well as assisting with other divisions in the Building and Transportation Products Group.
"I have worked for many companies that talk about caring and culture, however they never really lived up to that talk," said Harcek. "I'm so proud of the progress made by the Building Products Division and buy-in from our team members to new ideas and philosophies. It's exciting to see them buy into these ideas, creating ownership, which in turn creates an environment of continuous improvement. In the end, our organizational safety, quality, sales, profit and culture all improve, and our team members' hard work is paying off."
"While Scott brings great experience to our Building Products Division, what I appreciate the most about him is his ability to coach and mentor every team member he comes into contact with," said Andrew Pocock, Executive Vice President over Building and Transportation Products. "Building Products is one of the fastest growing segments at Lippert, and having Scott in a senior leadership role over these divisions allows us to continually improve our operations, product offering and bench strength that will be critical for future growth."
Harcek added, "I'm grateful for the opportunity to be able to take these same philosophies to other parts of the business. Lippert has allowed me the freedom to try new things within the organization, and in turn, we have really improved our team members' overall physical and mental health. I look forward to working with the other locations and divisions as we walk down the road of continuous improvement together."
Scott currently resides in West Linn, Oregon, with his wife Janet and sons Nathaniel and Noah. They will be relocating to the greater Elkhart, Indiana, area later this year.
Please congratulate Scott on this well-deserved promotion!
---
From over 140 manufacturing and distribution facilities located throughout North America, Africa and Europe, Lippert™ supplies a broad array of highly engineered components for the leading manufacturers of recreational vehicles, automobiles, watercraft and prefab homes. It also operates in adjacent markets, including hospitality, transportation, construction and agriculture. Lippert™ serves a wide range of aftermarket segments, providing high-quality products for the recreational vehicle / caravanning, automotive and marine industries. With over 12,500 team members and a diverse portfolio of best-in-class brands, Lippert™ adopts a team-based business philosophy and has proven that, by putting people first, the possibilities for growth and development are truly endless.
Lippert
52567 Independence Ct.
Elkhart, IN 46514
Email: marcom@lci1.com