Tom Faludy, VP of Global Growth and Strategic Development for Lippert, to Retire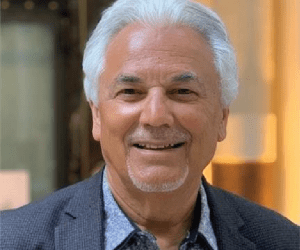 July 17, 2023
Elkhart, Ind. ─ Lippert Components, Inc. (Lippert™), a supplier of a broad array of highly engineered components for the leading original equipment manufacturers ("OEMs") in the recreation and transportation product markets and the related aftermarkets of those industries, announced today that Tom Faludy will retire, effective immediately, from his role as Lippert's Vice President of Global Growth and Strategic Development. Mr. Faludy spent a total of ten years with Lippert, serving as a special advisor for many of Lippert's emerging markets, including the RV and Marine aftermarkets as well as EMEA (Europe, Middle East & Africa).
Jason Lippert, Lippert's President and CEO, commented, "Many of our leaders here at Lippert have been directly or indirectly influenced by Tom's work around product innovation, aftermarket, Europe and other international business as well as a multitude of other areas over his almost 10-year tenure with the company. While at Lippert, Tom demonstrated our core values and leader qualities in everything he has done here." Continued Lippert, "I want to give Tom a sincere thanks for how much passion he showed for our people, customers and our business and for lending his vast industry experience to help mentor and grow so many team members throughout the company. You will truly be missed."
Before joining Lippert, Mr. Faludy brought nearly 50 years of experience in sales, marketing and strategic business growth. Faludy began his career as Vice President and Creative Director for a full-service advertising agency then owned by one of the leading US RV manufacturers. Tom then served in managerial and directorial roles for Carefree of Colorado and Camping World, later returning to Carefree of Colorado as President. He was then promoted to a corporate officer role at The Scott Fetzer Company (Carefree's parent company and a private subsidiary of Berkshire Hathaway), where he was the Executive Vice President responsible for 11 operating divisions and mergers and acquisitions. Faludy also began his own consultancy company, TGF Enterprises LLC, which worked with proprietors and CEOs of private and public companies to craft profitable business models and plans for sustained growth.
Tom Faludy commented, "I've thoroughly enjoyed working with the Lippert leadership team and participating in their extraordinary growth for nearly a decade of my career. While I'll certainly miss working with extraordinary colleagues and friends at Lippert, I am looking forward to more family time, continuing in my roles with Jayco Australia, the Ryan Family Office, mentoring and helping North American business leaders craft winning strategies."
---
From over 140 manufacturing and distribution facilities located throughout North America, Africa and Europe, Lippert™ supplies a broad array of highly engineered components for the leading manufacturers of recreational vehicles, automobiles, watercraft and prefab homes. It also operates in adjacent markets, including hospitality, transportation, construction and agriculture. Lippert™ serves a wide range of aftermarket segments, providing high-quality products for the recreational vehicle / caravanning, automotive and marine industries. With over 12,500 team members and a diverse portfolio of best-in-class brands, Lippert™ adopts a team-based business philosophy and has proven that, by putting people first, the possibilities for growth and development are truly endless.
Lippert
52567 Independence Ct.
Elkhart, IN 46514
Email: marcom@lci1.com