Two Forest River Brands Adopt Space Saver Upper Deck Chassis Design by Lippert Components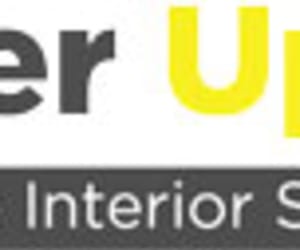 September 19, 2019
Elkhart, Ind. — Lippert Components, Inc. (LCI®) announces today that Forest River is adopting LCI's Space Saver Upper Deck™ chassis design and Rhino Box™ pin box on all 2020 Cardinal and XLR Nitro fifth-wheel units.
"After months of staying involved with LCI on the Space Saver Upper Deck, our team felt that the construction and design provided a better product for the customer. The strength of the new upper deck, and the increased strength of the Rhino Box pin box, allows for our customers to more safely travel the country. The design allows us to be more accommodating with our floor plan design, especially when it comes to the usability of our walk-in closets," stated Michael A. Terlep, General Manager for Forest River Cardinal.
LCI's patent pending Space Saver Upper Deck provides additional floor space and minimizes the large step commonly found in front of cabinetry or inside of walk-in closets in most fifth-wheels today. LCI's new chassis design utilizes a much larger and more robust front beam, eliminating the need for the rear beam behind the pin box.
As part of the Space Saver Upper Deck's development, LCI has created a new pin box that utilizes high-strength low-alloy (HSLA) steel and features a load rating of 21,000 pounds (GVWR). By utilizing HSLA steel, the Rhino Box pin box's steel construction is twice as strong as commercial steel commonly used in other pin box models.
"At XLR this year, we've focused on two major arenas - partnering with innovative suppliers and providing our customers with a refined 2020 XtraBuilt XLR lineup," said Rob McCartney, Product Manager for Forest River XLR. Continued McCartney, "The Space Saver Upper Deck from LCI achieved both of these goals and allowed us to get creative with some things we haven't been able to offer our customers previously. It also simplified and cleaned up our interior aesthetics in the front portion of our fifth wheels."
"Our R&D teams have been working hard to continuously provide innovative chassis solutions that satisfy the needs of consumers," commented Andy Murray, LCI's Chief Sales Officer. Continued Murray, "We're proud to partner with Forest River Cardinal and XLR to give RVers much more freedom and flexibility for their towing and lifestyle needs."
Both the Rhino Box and Space Saver Upper Deck have been extensively tested and exceed the performance requirements of SAE J2638-17.
---
From over 140 manufacturing and distribution facilities located throughout North America, Africa and Europe, Lippert™ supplies a broad array of highly engineered components for the leading manufacturers of recreational vehicles, automobiles, watercraft and prefab homes. It also operates in adjacent markets, including hospitality, transportation, construction and agriculture. Lippert™ serves a wide range of aftermarket segments, providing high-quality products for the recreational vehicle / caravanning, automotive and marine industries. With over 12,500 team members and a diverse portfolio of best-in-class brands, Lippert™ adopts a team-based business philosophy and has proven that, by putting people first, the possibilities for growth and development are truly endless.
Lippert
52567 Independence Ct.
Elkhart, IN 46514
Email: marcom@lci1.com