Girard Commercial Awnings
Girard offers commercial awnings and shade solutions that incorporate quality materials and workmanship to transform your sun-drenched business into a cool oasis. All of our awnings and shade products are made for interior or exterior use to suit any commercial property.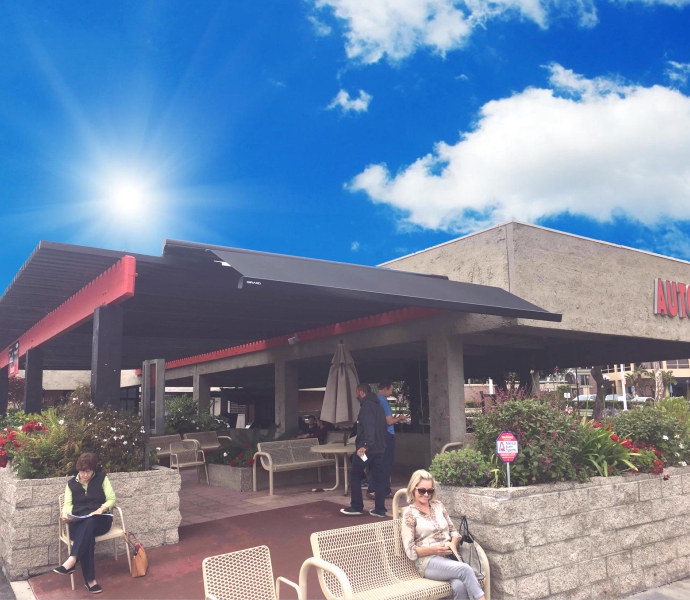 Girard Commercial Awnings Are Perfect For:
• Professional offices
• Bistros and pubs
• Restaurants
• Cafes
• Clubs
• Sport venues
• Hotels
• Retail stores
Increase Your Retail Space with Outdoor Awnings
Extend your hospitality and profit from your unused outdoor space. Girard shading systems provide protection for customers entering and exiting your retail space, dining outdoors and beyond. All of our commercial awnings are beautifully designed to enhance your business.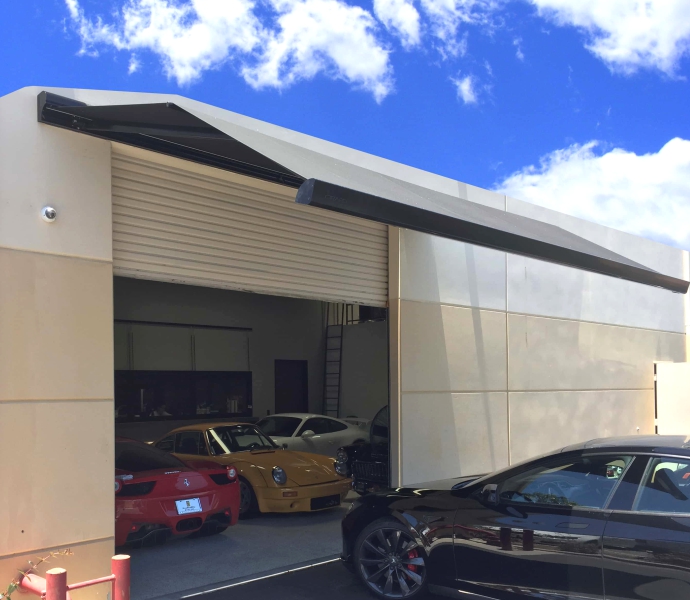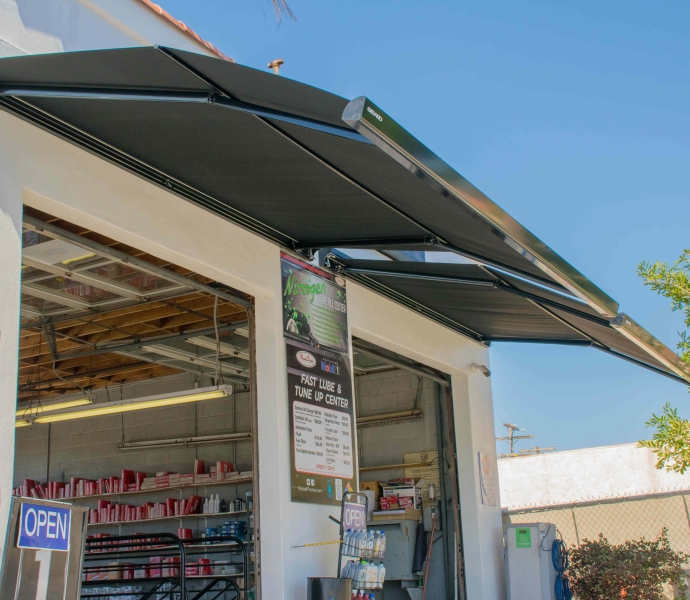 Business Benefits of Girard Awnings:
• Attract more customers
• Provide year-round protection
• Enhance and reinforce your brand
• Increase useable outdoor space
• Increase customer satisfaction
• Add color to your building
• Improve your retail space
Screen-Printed Logos to Enhance Your Brand
The right commercial awning can make a distinct difference in how your business is perceived. It enhances your brand with an elegant presentation, while protecting and cooling for your customers.
Girard awning fabrics can be customized with your logo, using our screen-printing process. We will work with you to supply the perfect commercial awning at a price you can afford.
Silk-Screened Logo Options
Our silk screen printing and digital printing can print any logo in any color. All we need is your logo in a high-resolution or vector art file for the best results.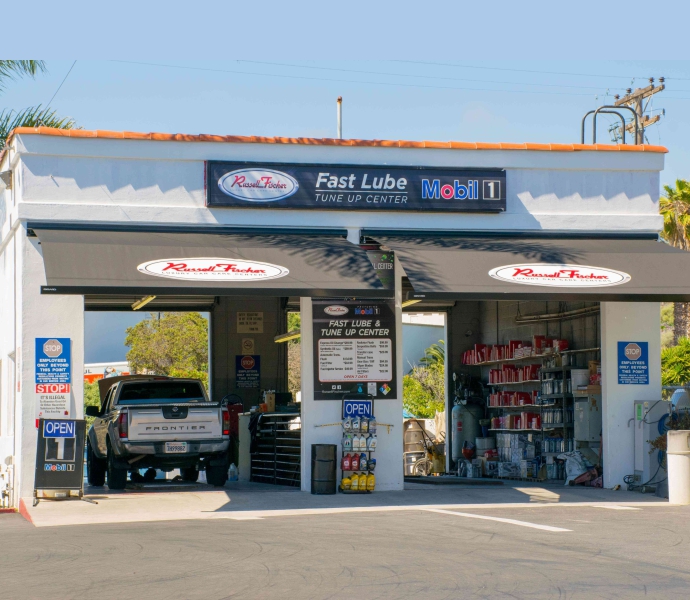 Purchasing Options
You can purchase Girard products through our extensive dealer network. Visit the Girard Dealer Locator to find a location near you or visit the Lippert store.
Find a Dealer
Shop Lippert Store
Technical Documentation
Please visit our support center for all Girard technical support documentation.
Visit the Support Center