Girard Home Awnings
Girard is known for innovative product designs, superior quality and first-class customer service. Our home awnings are made with modern fabrics to be long-lasting, vibrant, easy to clean, super-strong and flame-retardant. We also utilize frame materials that feature high strength-to-weight ratios and corrosion resistance. The proper combination of these properties results in safe, durable and beautiful awnings that enhance any outdoor living space.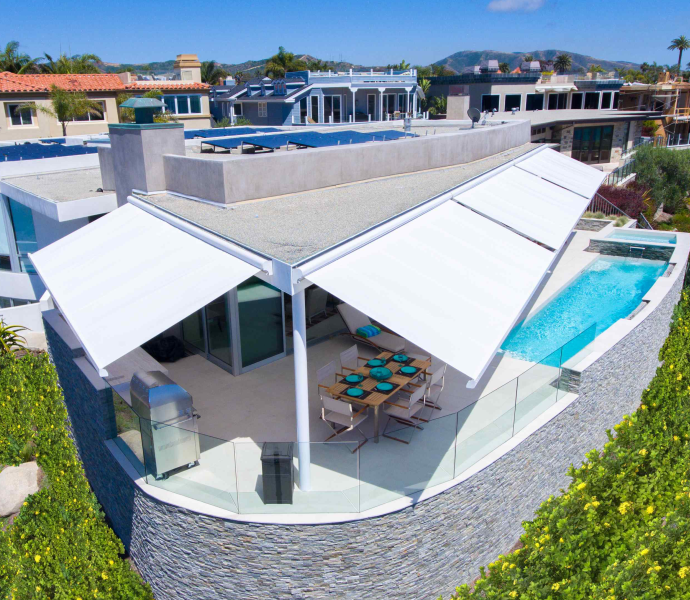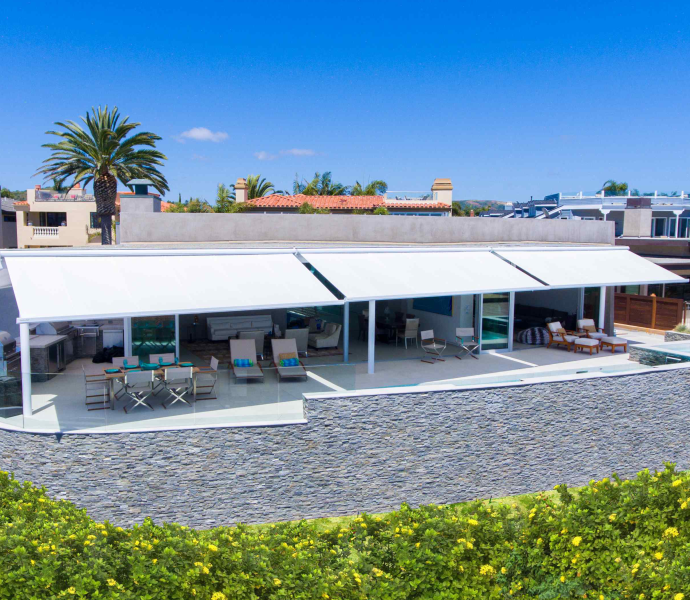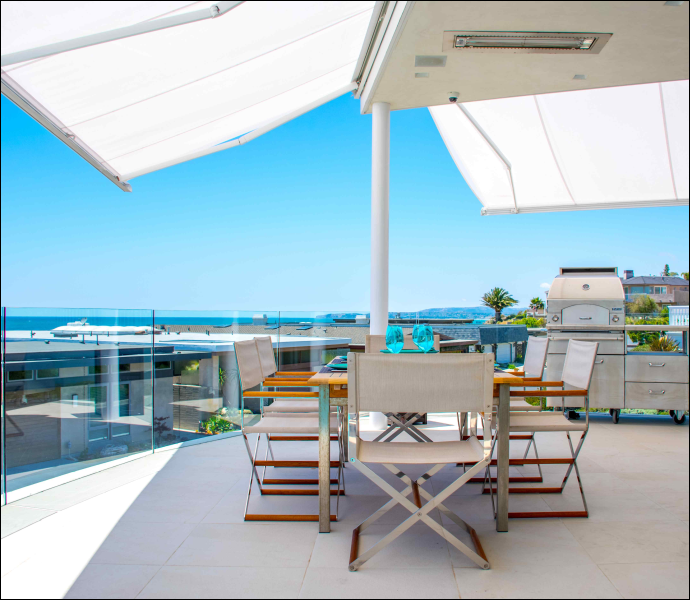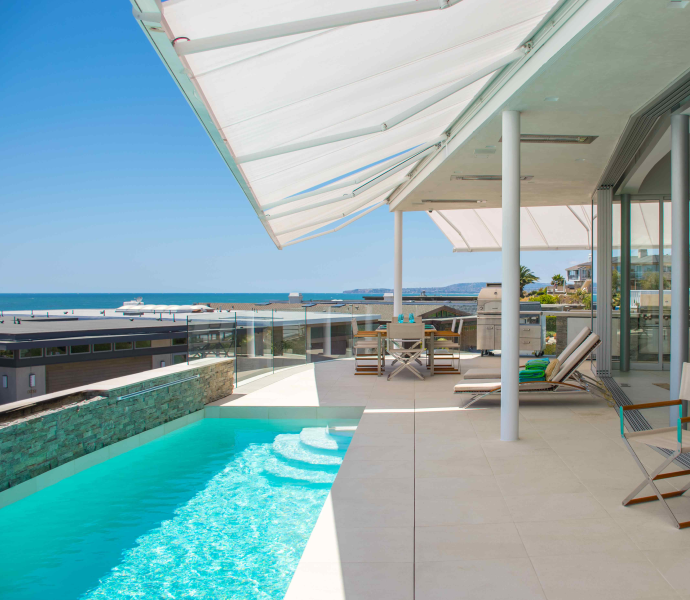 Functional Shade Solutions for Homeowners
The benefits of an awning go far beyond aesthetic appeal. It's true that awnings can enhance the look of a residence, but a huge benefit is that awnings save energy and protect furniture, floors and carpets from fading.
Energy savings, weather protection, architectural aesthetics and an extended outdoor living space are all considerations for purchasing a Girard awning for your home.
Benefits of Girard Home Awnings
• Energy savings
• Protection of your investments, including furniture, floors and drapes
• Expanded outdoor living space
• Enhanced entertaining and leisure activities
• Protection against the sun for family and pets
• Enhanced outdoor design / décor with greater curb appeal
• Customization and shade control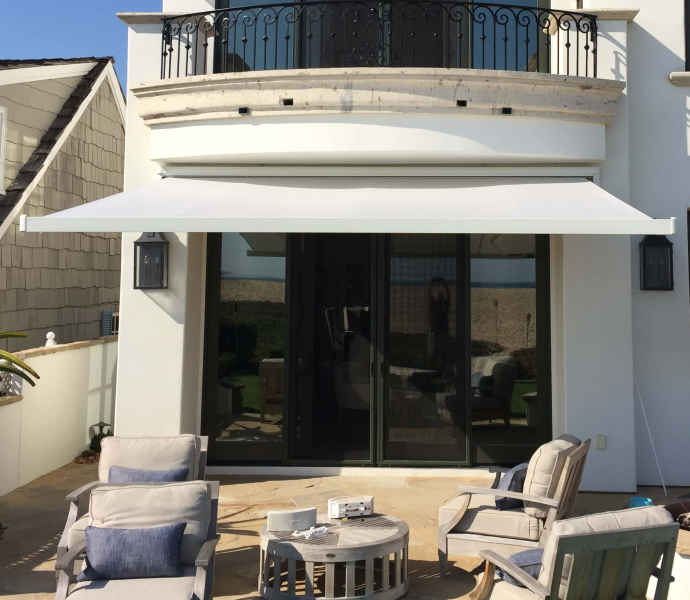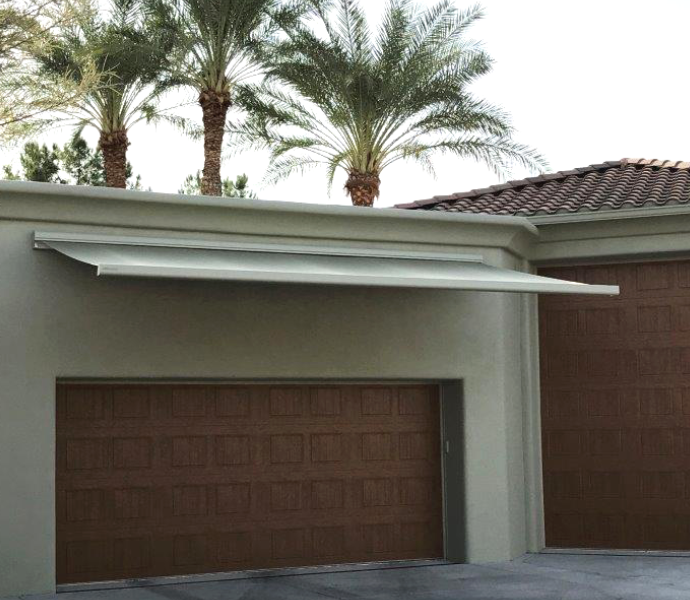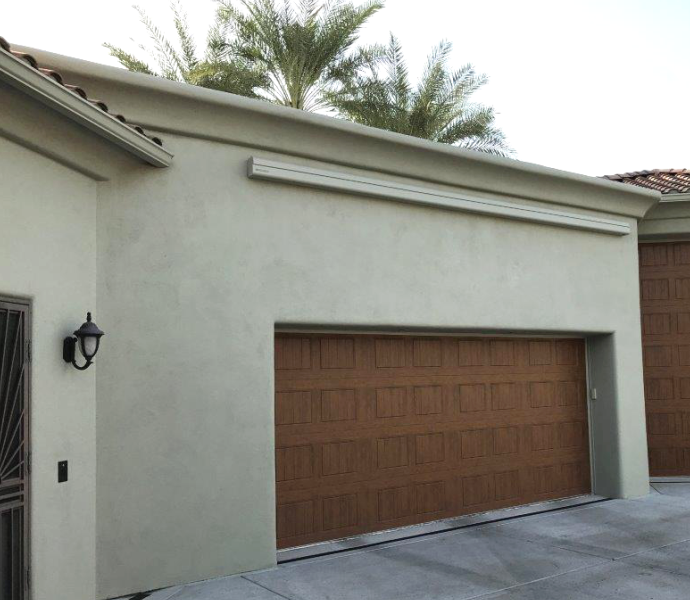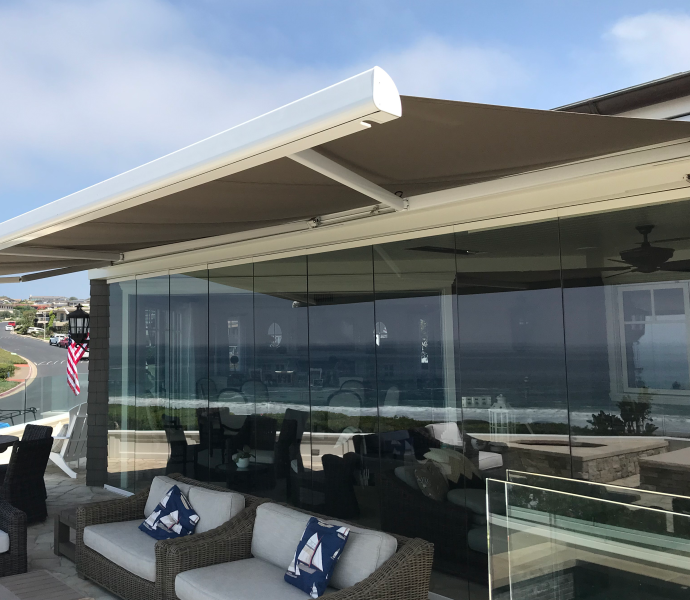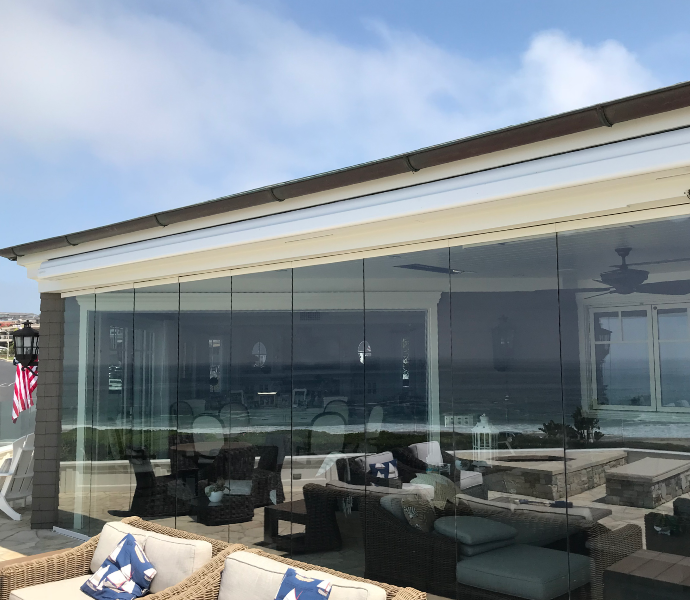 Girard Awnings Keep You Cool
According to a study conducted by the Professional Awning Manufacturers Association (PAMA), awnings can reduce annual cooling energy by as much as 50% in hot climates, and as much as 25% in moderate climates, when compared to homes with completely un-shaded windows.
In a typical home, more energy is transferred through glass doors and windows than through any other construction element. Studies show that on a hot day, more energy comes through one square foot of glass than through an entire insulated wall. Solar radiation (infrared light) through glass is responsible for approximately 20% of the load on an air conditioner.
Girard shade solutions offer instant energy savings and can cut your home cooling costs by up to 25%, as well as reduce the interior heat of your home by up to 50%. In less than a month's time you'll notice the energy-saving benefits by the reduction in your energy bill.
Girard awnings protect windows, doors and other areas of your home from the heat of the sun, keeping you cool and comfortable in any sunny location.
Purchasing Options
You can purchase Girard products through our extensive dealer network. Visit the Girard Dealer Locator to find a location near you or visit the Lippert store.
Find a Dealer
Shop Lippert Store
Technical Documentation
Please visit our support center for all Girard technical support documentation.
Visit the Support Center