Girard G-2000 RV Patio Awning
The G-2000 RV patio awning by Girard features a patented, easily adjustable pitch and heavy-duty lateral arms with superior tension to keep fabric taut and smooth. A completely enclosed cassette fits every type of installation (from surface mounting to roof mounting), resulting in a small cassette footprint and sleek design. The aesthetically pleasing roof-mount installation helps hide roof-top equipment.
The G-2000 frame is made of corrosion-resistant aluminum with components made of stainless steel, and it is available in powder-coated white or black.
Download Flyer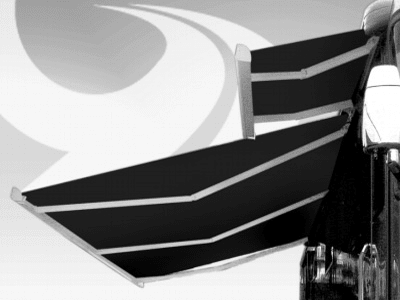 G-2000 Standard Equipment:
• Cassette
• Acrylic fabric
• Girard motor (optional)
• Crank handle / manual override
G-2000 Features:
The G-2000 lateral-arm retractable awning has up to three lateral arms for superior strength. The awning retracts into a compact, powder-coated aluminum frame, protecting the fabric when retracted.
The G-2000 can be customized to operate with either 110V, 220V or 12V DC. In case of power failure, our 110V / 220V awnings are equipped with a manual override.
G-2000 awnings also have the capability to be roof-mounted, using 75 or 90-degree roof brackets. They can be configured to work with other Girard products to provide an optimized shade solution, and custom sizes are available in 1" increments. The G-2000 has a 2-year limited warranty to the OEM / installer.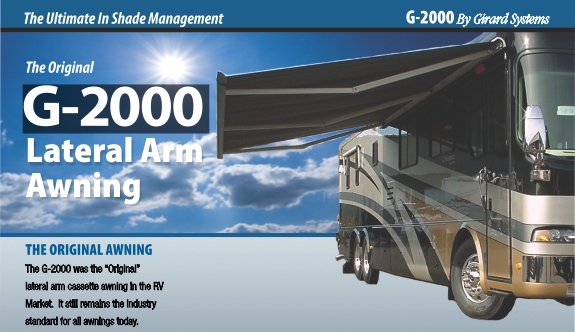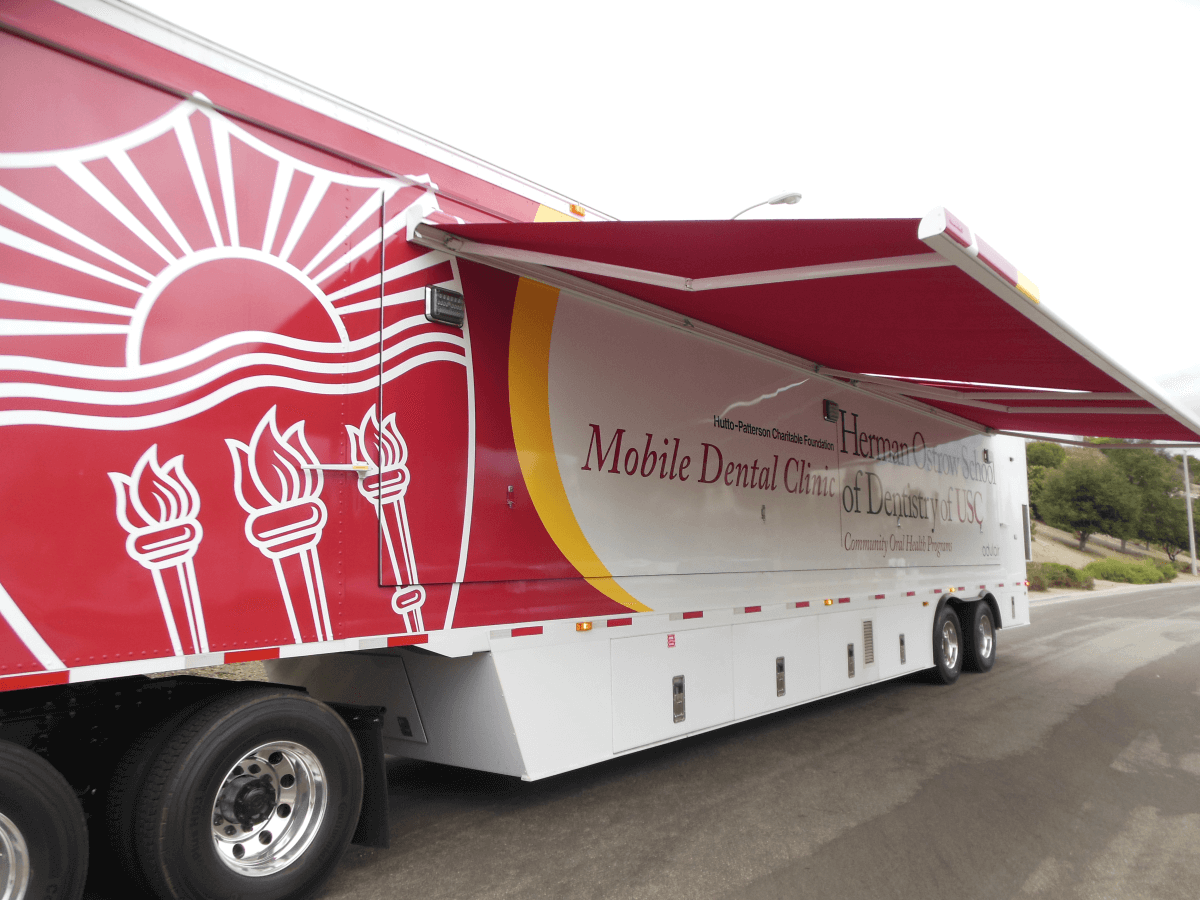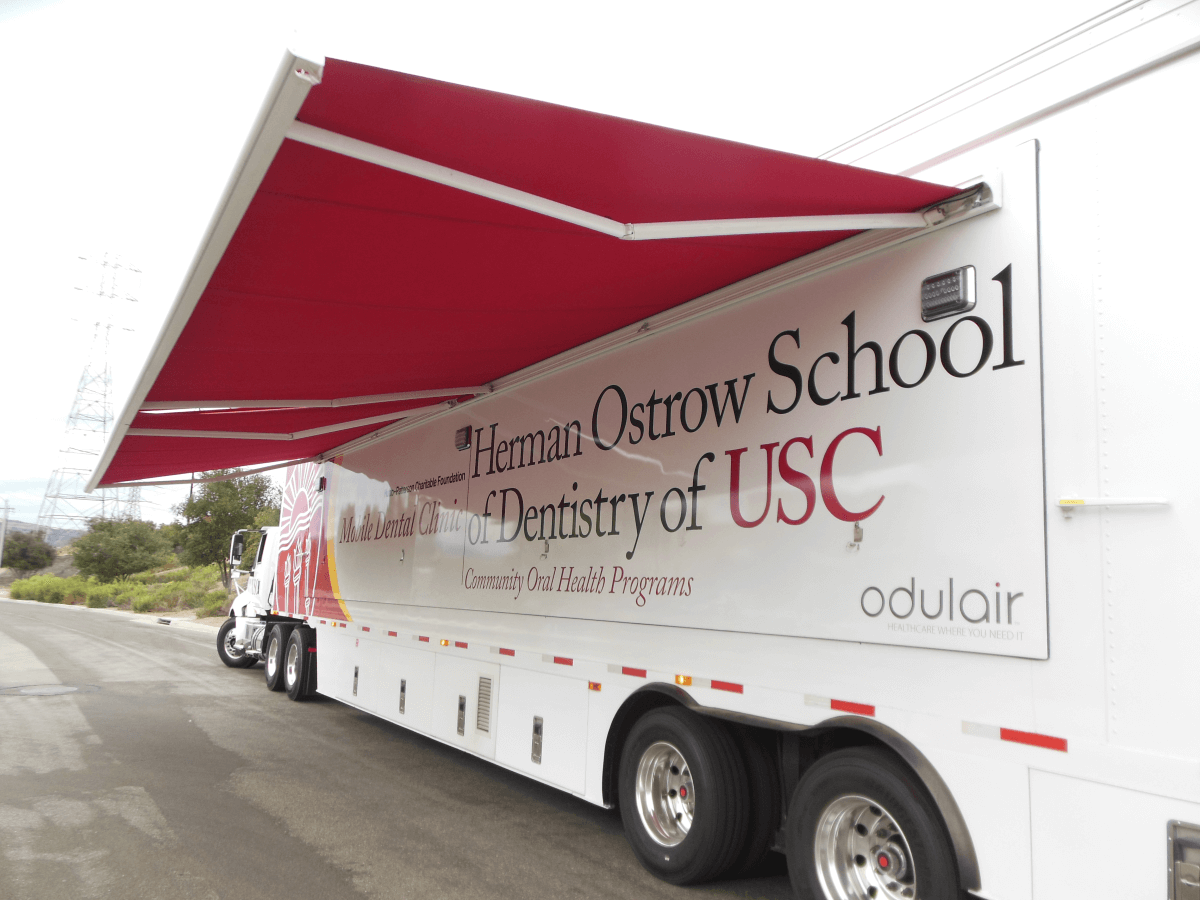 G-2000 Specifications:
• Lengths: From 6'11" to 22'11"
• Frame Dimensions: 5-1/4" wide, 7-3/8" high
• Available Projections: 5', 6'7", 8', 9'9"
• Technology: G-LINK electronics wireless technology utilizes RF frequencies for easy installation and can be modified to work with the Crestron system or similar products.
• Fabrics: 100% woven acrylic with large selection of colors. Girard uses only the highest quality acrylic fabrics. Select from hundreds of fabric colors to complete the perfect look.
• Operation: Can be operated using a wireless remote or wireless wall switch
Purchasing Options
You can purchase Girard products through our extensive dealer network. Visit the Girard Dealer Locator to find a location near you or visit the Lippert store.
Find a Dealer
Shop Lippert Store
Technical Documentation
Please visit our support center for all Girard technical support documentation.
Visit the Support Center