Girard Ultra RV Patio Awning
The Girard Ultra patio awning is a popular choice among avid RVers. A completely enclosed cassette comes in black or white and fits every type of surface-mounted installation, resulting in a small frame footprint, along with an aesthetically pleasing, sleek design.
The Ultra patio awning comes in a variety of sizes to fit most recreation vehicles, and it complements our other Ultra applications for the slide-out, door and window, extending your outdoor living space with style.
Ultra RV awnings keep you cool and dry! With our huge selection of awning types and styles, Girard enhances the weather instead of allowing it to diminish the pleasure you receive from outdoor recreation.
Download Flyer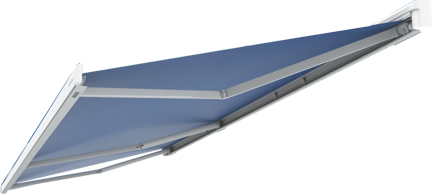 Ultra Standard Equipment:
• Cassette
• Girard motor (optional)
• Crank handle / manual override
Specifications:
Operation: Can be operated using a wireless remote or wireless wall switch
Available Projections: 8' or 10'
Sizes: 12', 14', 16' or 18'
Frame Color: Black or white cassette case
Lighting: LED lights
Power: 110V or 12V motor
Control: G-LINK electronics (optional)
Fabrics: Khaki, grey or black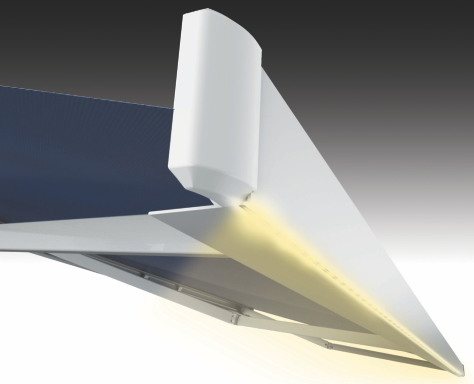 Ultra Patio Awning Diagram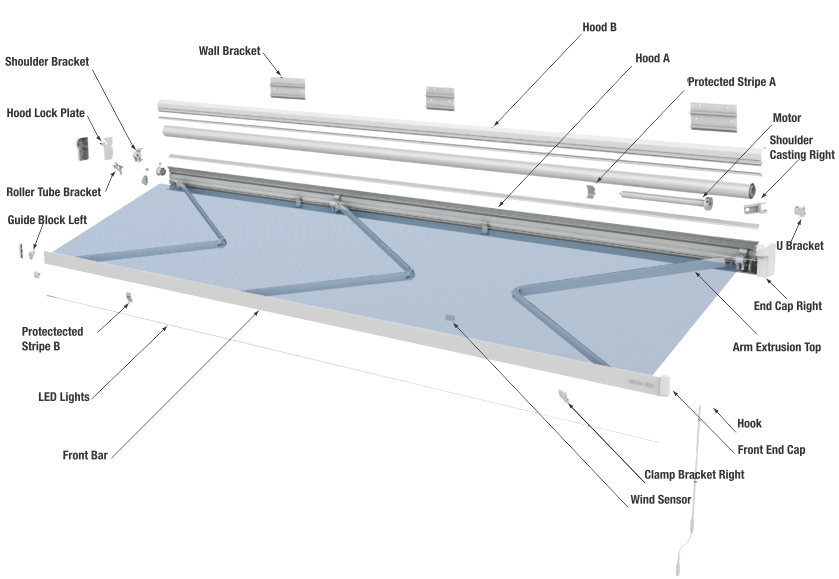 Purchasing Options
You can purchase Girard products through our extensive dealer network. Visit the Girard Dealer Locator to find a location near you or visit the Lippert store.
Find a Dealer
Shop Lippert Store
Technical Documentation
Please visit our support center for all Girard technical support documentation.
Visit the Support Center