Girard Vision Dual-Pitched RV Awning
The Girard low-profile Vision awning is dual-pitched with a maximum pitch that allows it to extend over the slide-out, then pitches again for maximum shade. It provides protection from the sun at the touch of a button.
The Vision awning is built to your specifications with the highest quality materials available to ensure the greatest product durability.
Download Flyer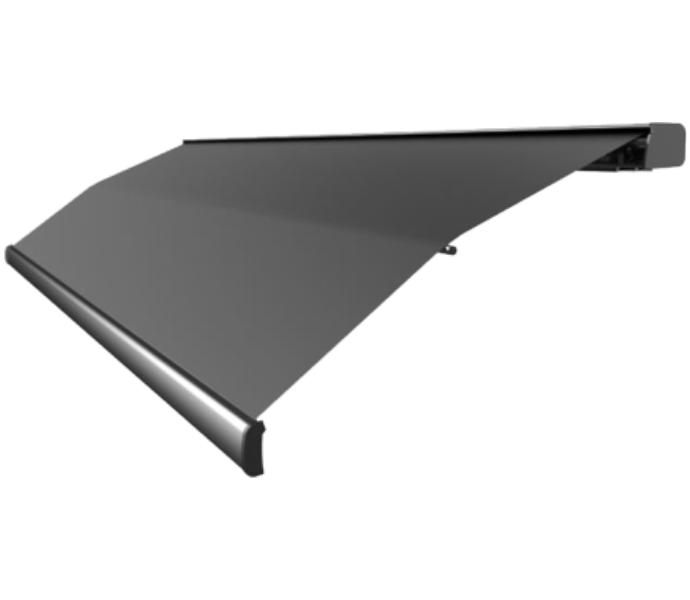 Vision Features:
• Standard motor that operates with a wireless motor controller or a wireless motor that operates with an integrated motor control
• Motion sensor that will retract the awning to prevent damage from the wind
• Handheld remote control
• Wall-mounted remote switch
• Compatible with G-LINK electronics
• Available in sizes from 14' to 20'
• Black cassette with O'Bravia fabric
Vision Awning Options Include:
• Electronic automation controls to ensure proper closing at all times
• Control to retract all awnings when the vehicles' motor is started
• LED lights in lead rail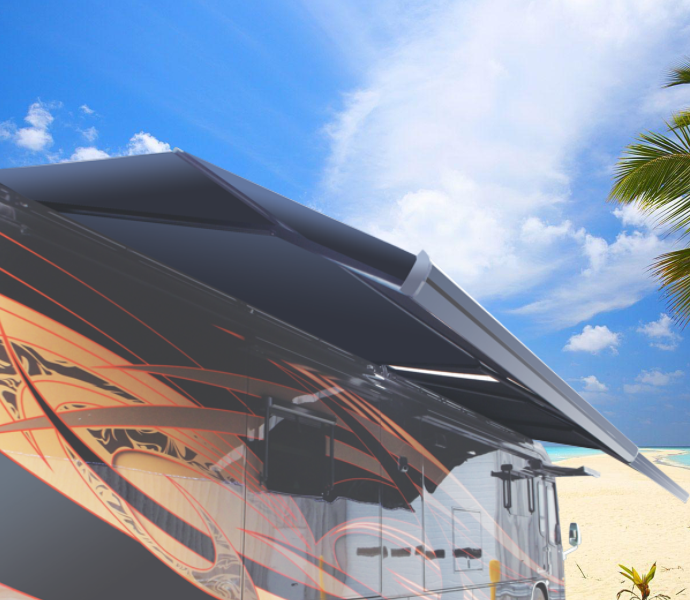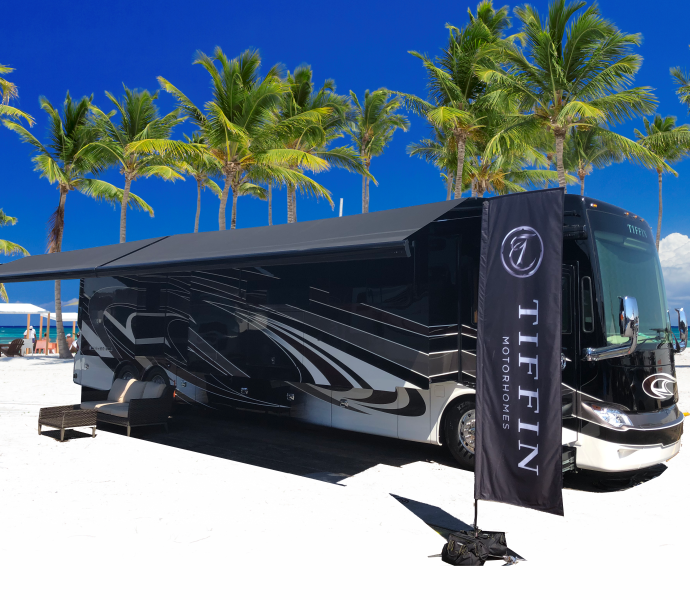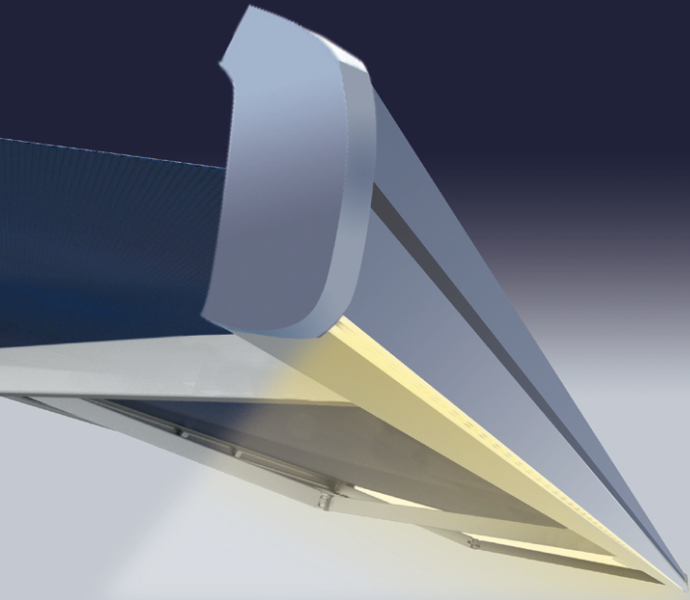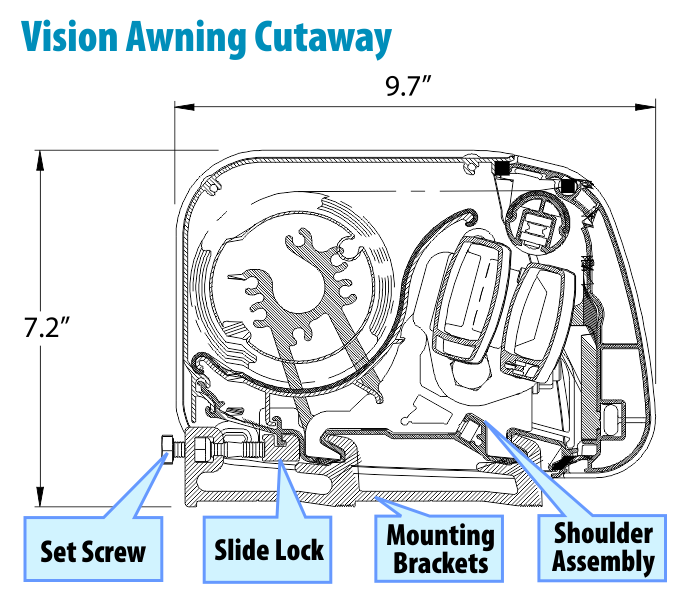 Vision Mechanical and Electronic Systems
Mechanical Features:
• Enclosure (or cassette) protects the awning while closed
• Roller tube mounted within the cassette
• Top cover or fabric rolled onto the roller tube and connected to the lead rail that extends from the enclosure when the awning is opened
• Folding arms that support the lead rail and fabric
• Tubular motor mounted inside of the roller tube to control the extension and retraction of the awning
Electronic Controls:
• G-LINK electronics kit #98GCK-18
• 110V motor controller #98GC136
• 12V motion sensor #98GC779G
• Two-channel, wireless wall switch #98GC230
• Five-channel, wireless handheld remote #98GC105A

Note: Please refer to #98GCK-18 instructions / programming guide with any questions regarding these electronic components.
Purchasing Options
You can purchase Girard products through our extensive dealer network. Visit the Girard Dealer Locator to find a location near you or visit the Lippert store.
Find a Dealer
Shop Lippert Store
Technical Documentation
Please visit our support center for all Girard technical support documentation.
Visit the Support Center