Tool Box & Transfer Tank Solutions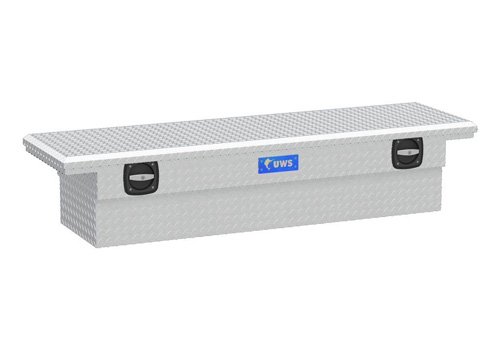 Crossover Boxes
UWS designs, builds and ships a complete line of aluminum crossover boxes to provide a vehicle-specific fit for virtually all pickup trucks, each featuring our patented RigidCore™ foam-filled lid.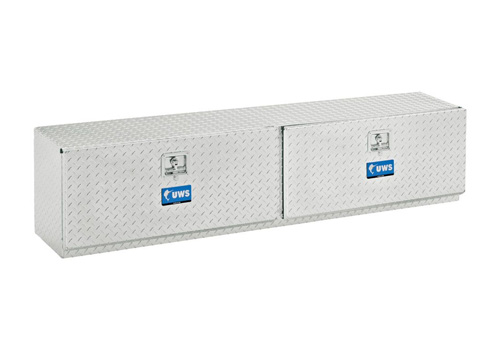 Side-Mount Boxes
We carry several different configurations of side-mount-style boxes for pickup trucks to maximize truck bed storage and organization, including wheel-well-mount, topsider, underbody and bed-wall-mount.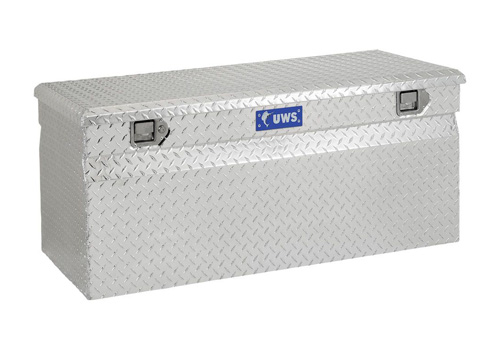 Utility Chests
Our aluminum utility chest line includes a wide selection of shapes, sizes and configurations to accommodate any application. Our lineup includes solutions for trailers, truck beds and general purpose.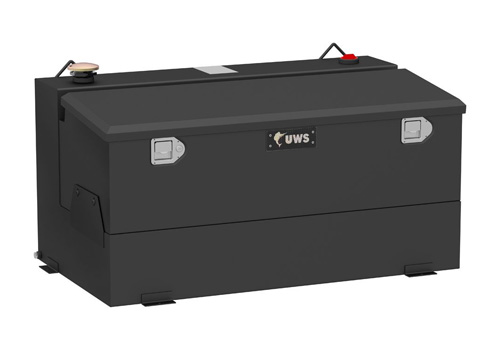 Transfer Tanks
We offer a range of premium transfer tanks to provide a solution for virtually any truck make or model. We build L-shaped, rectangular, combo units and hammerhead-style in aluminum and steel options.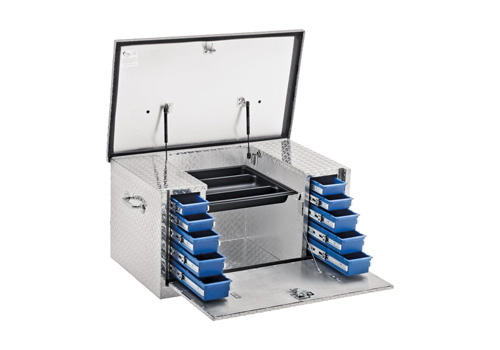 Drawer Boxes
We integrate sliding drawers into several of our box configurations, including select side boxes and utility chests. We also supply drawer-only boxes for enhanced security and organization.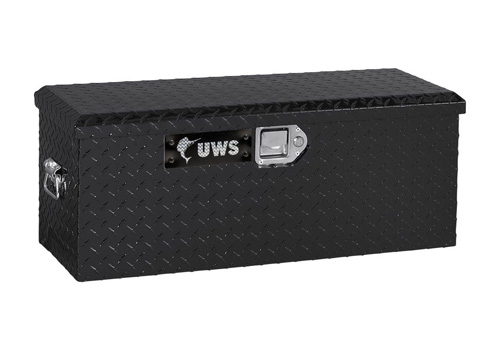 ATV & UTV Boxes
Our ATV and UTV solutions equip offroad vehicles with reliable storage and security. We produce both ATV boxes and UTV solutions in crossover and side-mount configurations, all in high-quality aluminum.