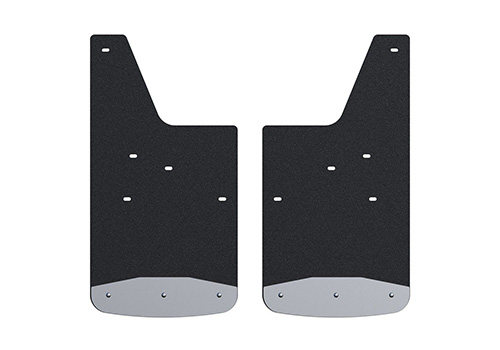 Custom Options
LUVERNE manufactures and supplies a complete line of heavy-duty mud flaps that are engineered for a custom fit on each vehicle application. They are available for a wide variety of truck and SUV makes and models.
Universal Options
We also offer several universal mud flap solutions to fit as many vehicles as possible and provide an easy retail option. We offer standard and dually options, all with heavy-duty rubber construction.
Hitch-Mounted Options
Our hitch-mounted mud flaps are built with heavy-duty rubber and provide extra protection for trailers while towing. We offer various universal sizes to fit virtually all truck and SUV applications.