A Leading Truck Cap Window Manufacturer
Our Truck Cap Windows feature traditional styling with smooth, clean lines and stand strong against the elements. As a leading supplier of premium, quality windows for a diverse range of transportation and specialty vehicle industries as well as the RV industry, Lippert has the ability to supply the truck topper and camper shell windows you need.
Front Drop-Down Truck Cap Window
Lippert's truck cap window frames are coated with long-lasting black mar-resistant finish.
Truck Cap Windoor
The Windoor is the industry leader utilizing heavy-duty automotive gaskets that seal out dust and water. Our deluxe truck topper windoor can be made with glass panels, Fiberglass panels or Poly Metal™.
Bonded Truck Cap Door with Strap Hinge
Curved glass with automotive silk screen and bonded frame provides an all-glass OEM fit, function and appearance. Easy clamp-ring installation saves assembly time and allows for quick field repair. Our bonded truck topper door is available with multiple hinge, latch and handle options.
Deluxe & Standard Truck Cap Doors
The rear cap door (RCD) comes standard with a ready mount seal and offers a variety of handles and latching systems. The deluxe cap door (DCD) provides heavy-duty seals and thicker extrusions for stronger construction. Both install easily in truck toppers and camper shells.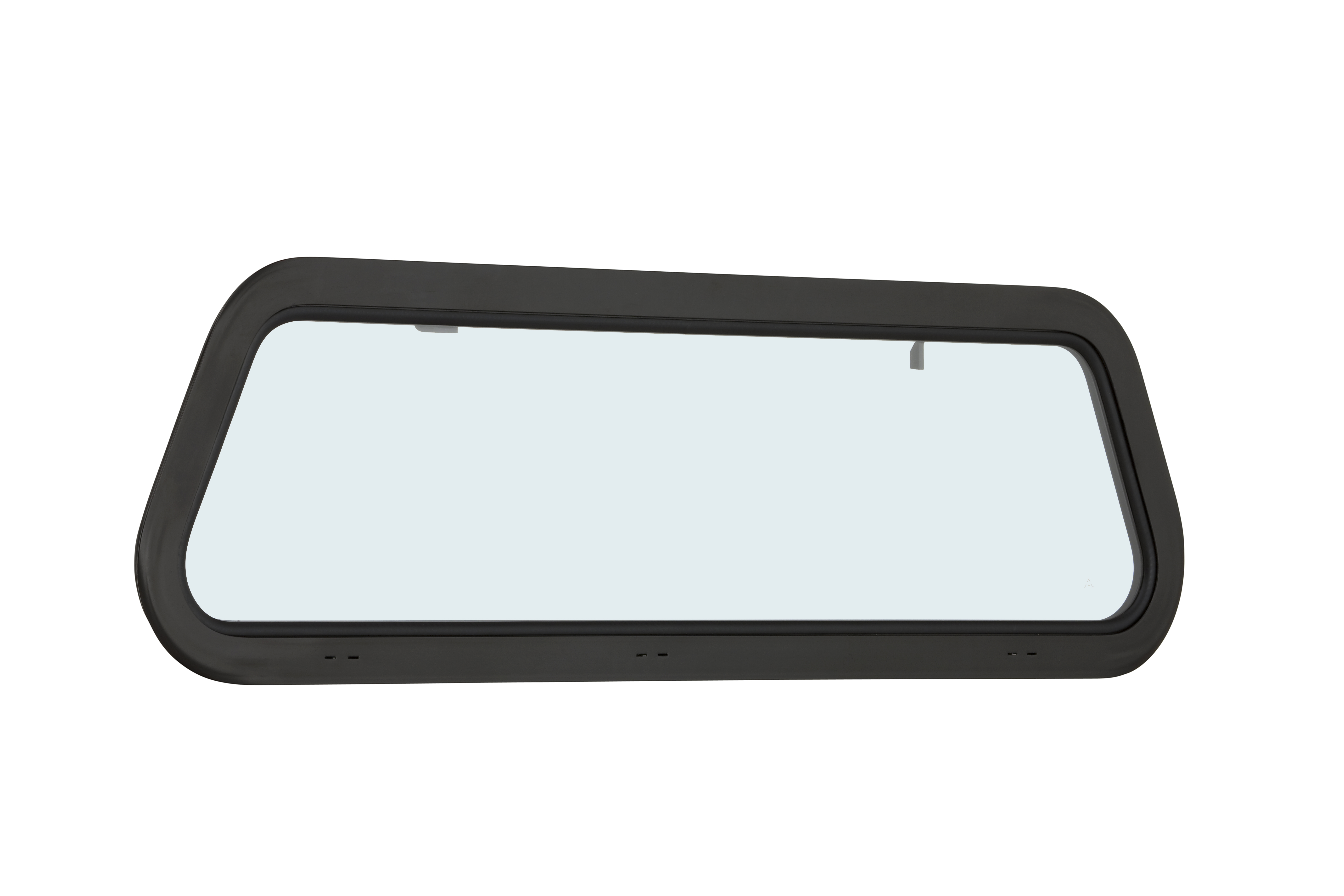 Truck Cap Front Window
Smooth exterior styling, radius-corner windows with tough finish stands up to all climates. Single vent front slider and solid truck topper windows are available in multiple sizes.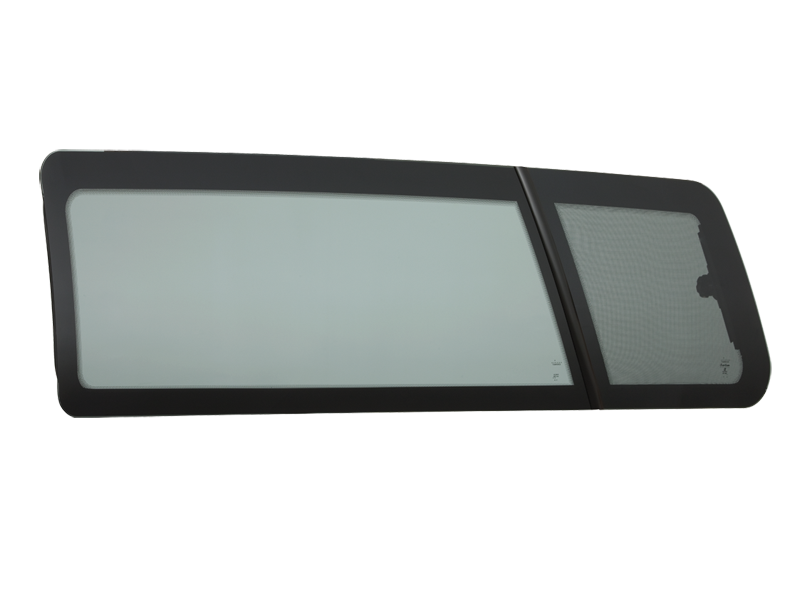 Bonded Truck Cap Side Window
Lippert's bonded truck cap window has curved glass with automotive silk screen and scissor operator that lends an OEM appearance. Also available in a twist-out window with an optional removable screen.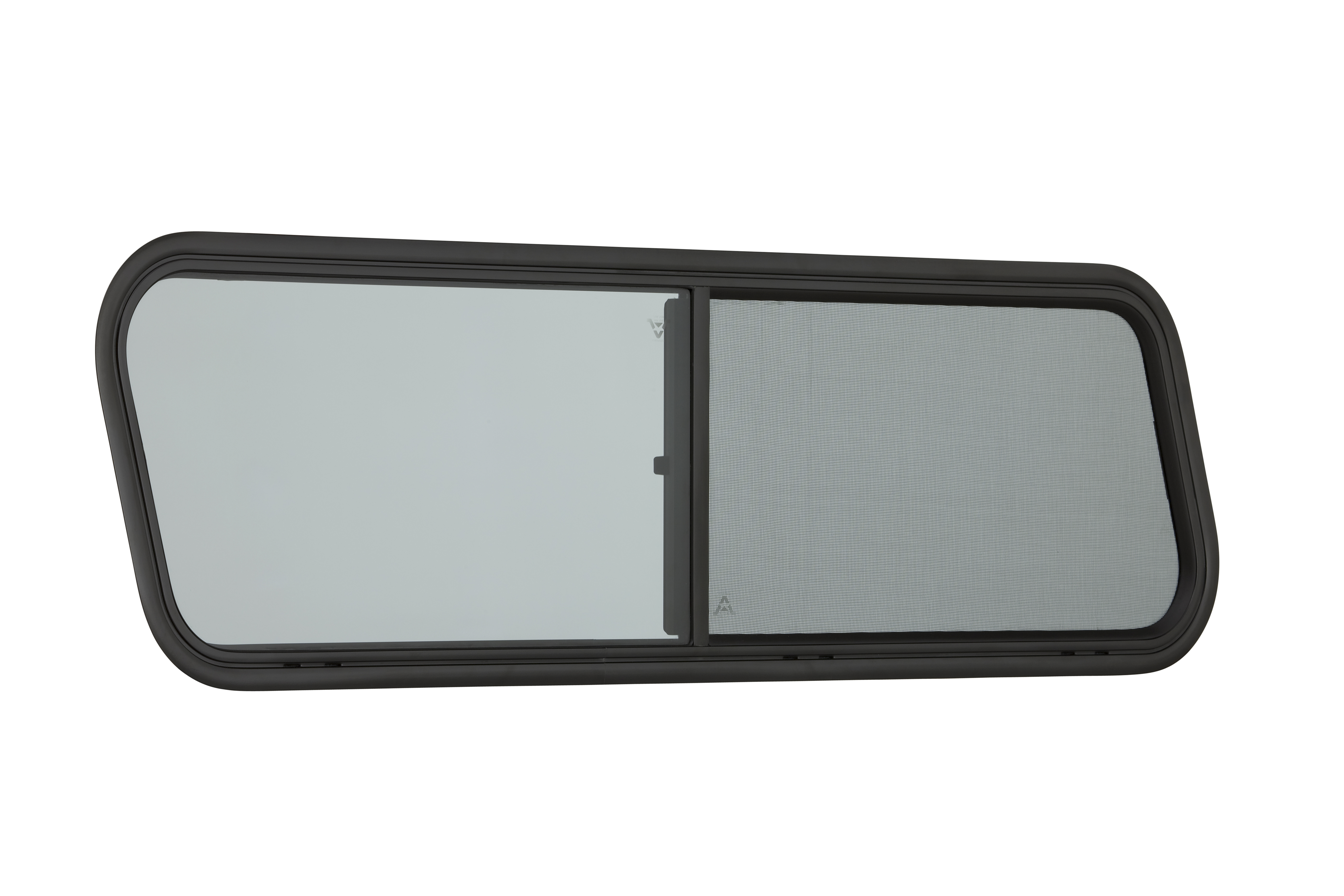 Side Slider Truck Cap Window
The radius-corner slider windows are available in either curved or flat glass. A durable camper shell window frame finish resists damage in all climates, and the frame sits flush to the truck cap exterior for a smooth finish.