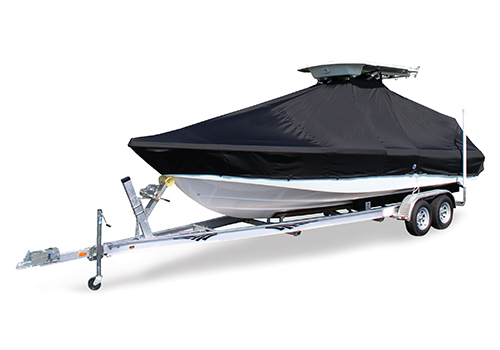 Custom T-Top Boat Covers
Taylor Made offers durable and high-quality custom T-top boat covers. The cover fabric repels water while remaining breathable for full protection of the boat.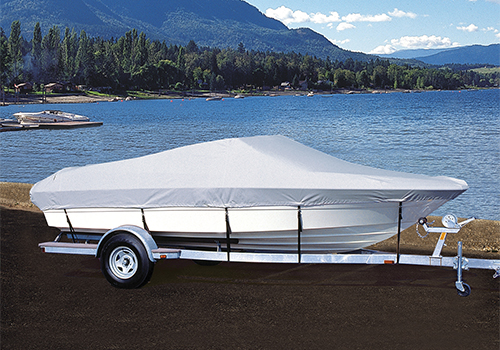 Trailerite® Custom Boat Covers
Our custom boat covers are specifically crafted for the year, make and model of specific boats. A custom fit ensures they offer the best protection, and each is fully trailerable.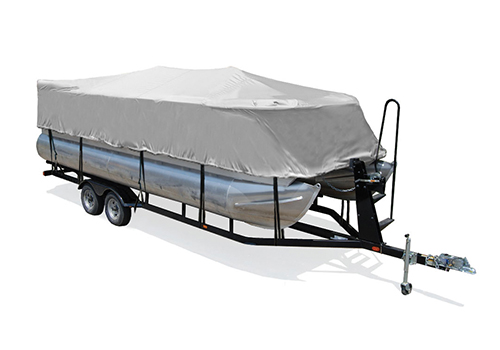 Trailerite® Semi-Custom Covers
Designed for average hull types in one-foot increments, these semi-custom covers fit multiple boat types. They are made to last with double-folded hems, sewn-in tie-down loops and a shock-cord hem.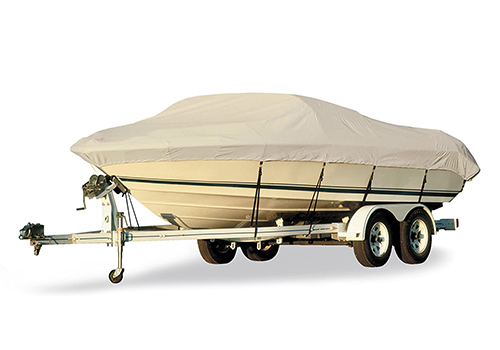 Boat Guard® Covers
Offering a universal fit, this trailerable boat cover protects boats from debris and other elements from the road. It comes with tie-downs and a convenient storage bag.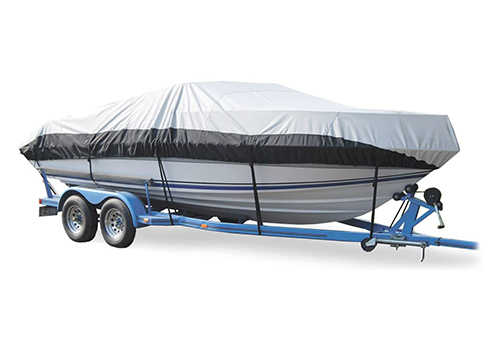 Boat Guard® Eclipse Covers
This Taylor Made boat cover is trailerable and resists water and mildew – important in boat protection. The unique strap design ensures even tension for better coverage.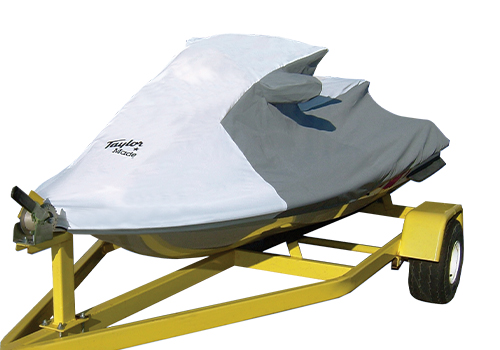 Specialty Covers
Taylor Made supplies and manufactures covers for specialty boats, including laser boats with OEM custom-fit decks and hulls. Made with a durable fabric, these covers have sewn-in seams for a secure fit.
OEM Bow & Cockpit Covers
Our covers are patented for a unique integration between the windshield and the cover. Custom-fit with secure fastening systems, these covers are easy for consumers to use and install.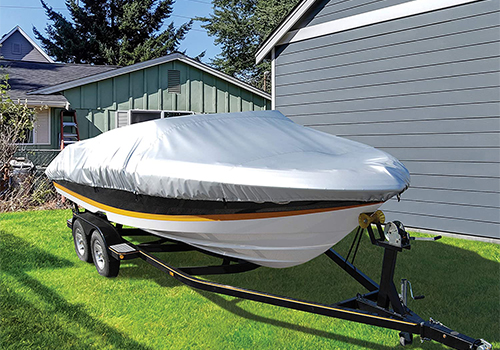 OEM Mooring Covers
Our mooring covers are designed to fit tightly under the rub rail without snaps or other fasteners. They are ideal for trailering and storage, and are made from a durable, lightweight fabric.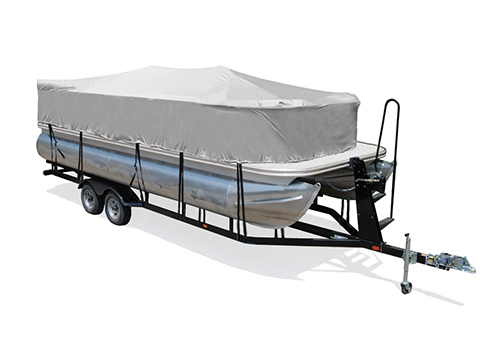 OEM Pontoon Playpen Covers
Our playpen covers include an integrated tent pole cap to prevent water pooling. These no-snap covers are easily installed in minutes.