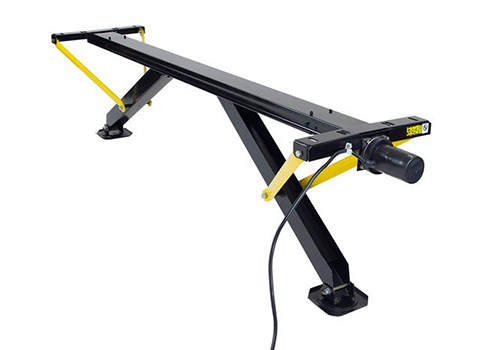 Jacks & Stabilizers
We offer a complete line of stabilizer jacks and tongue jacks, including power and manual options, to equip RVers with the tools needed for a safe and successful adventures.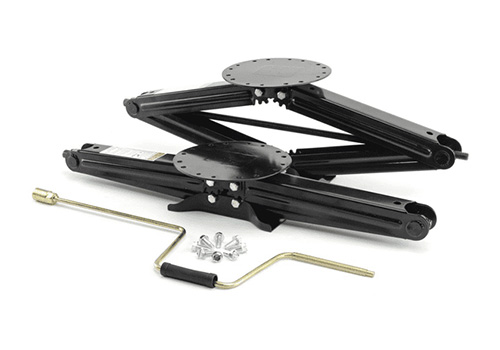 Scissor Jacks
At Lippert, we manufacture reliable, cost-effective scissor jack replacements to help with stabilization and eliminate rocking and swaying. Lippert scissor jacks are built tough and are designed to withstand the wear and tear of the open road.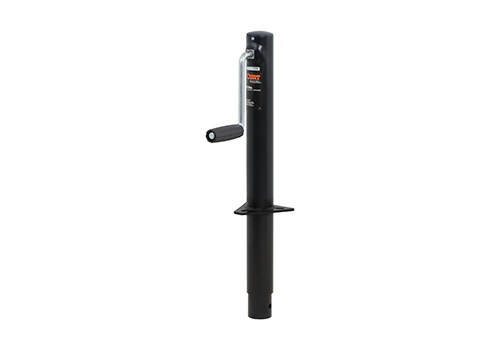 A-Frame Trailer Jacks
Built specifically for A-frames, CURT trailer jacks are known for their dependable strength, large vertical range and easy operation. Jacking up any A-frame trailer is simple with CURT.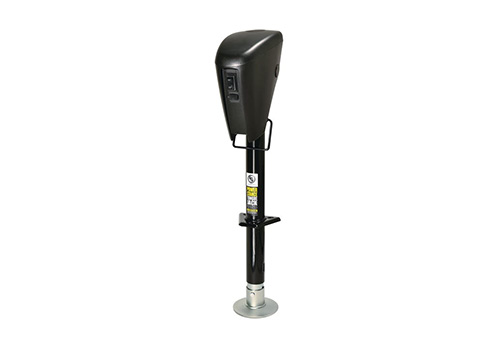 Electric Tongue Jacks
Electric tongue jacks by Lippert are a powerful solution for jacking up an RV without draining its power. With an electrical connection to a tow vehicle, these power jacks offer versatility and reliability.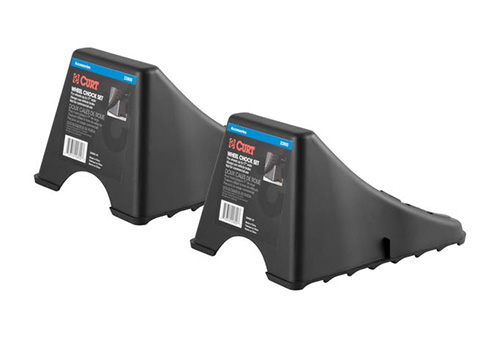 Chocks & Leveling Accessories
Leveling accessories are important for superior stability on any RV. We offer a wide selection of chocks, wheel locks and more.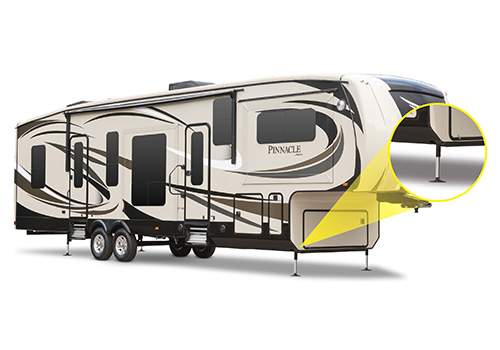 Leveling Systems
Our leveling systems include everything needed for automatic leveling, from leveling jacks and control panels to hardware and electrical components. We also offer a variety of replacement parts for upgrades and maintenance.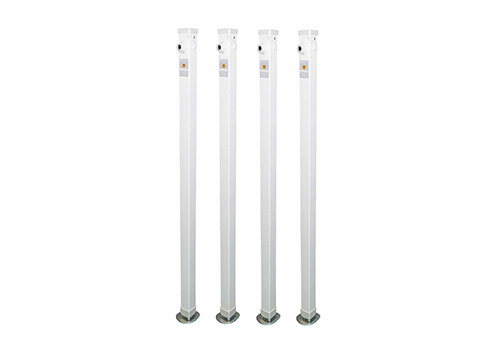 Truck Camper Jacks
At Lippert, we have a growing line of truck camper jacks and accessories. We offer motors, switches, jack legs, brackets and more, all constructed with quality to promote greater stability and confidence in truck camper setups.