Recreational Vehicle Step Solutions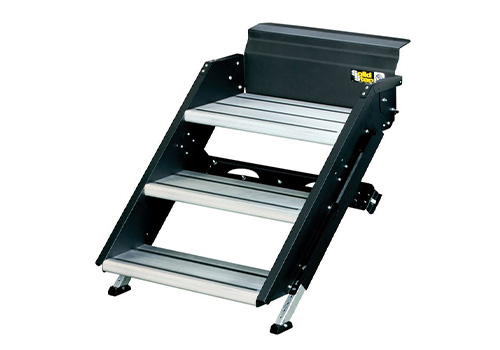 Solid Step
Engineered to make life on the road safe, convenient and simple, the Solid Step® by Lippert is the number one entryway upgrade. It's designed to easily store in any RV entryway and it's packed with safety and stability features.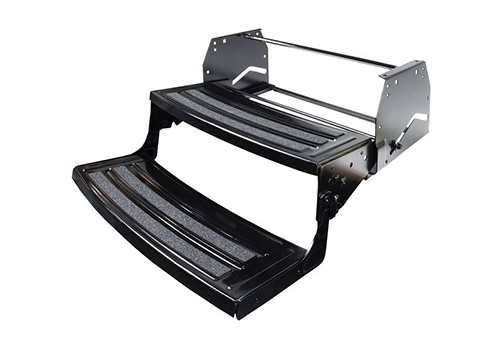 Manual Radius Steps
Our full lineup of manual radius steps includes single, double and triple step configurations. Each step comes equipped with anti-slip skid tape, a compact design and durable construction with a black, powder-coated finish.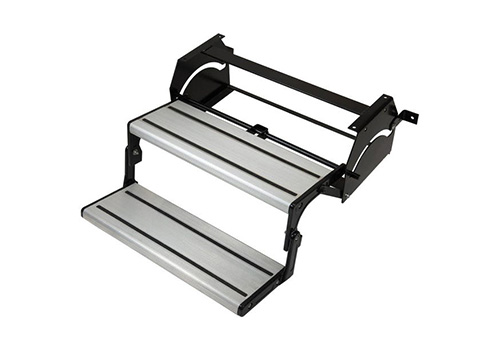 Alumi-Tread Steps
Alumi-Tread® manual steps by Lippert are euro-styled, pull-out camper steps. The lightweight, aluminum design and anti-slip tread grip on each step offers superior safety and ease of use to RVers.
Kwikee Steps
Designed for durability and convenience, Kwikee® electric steps are a time-tested favorite of RVers everywhere. Our full lineup of power stairs includes single, double and triple step configurations. Kwikee automated steps feature air pressed rivets for long-term strength and a reflective safety strip.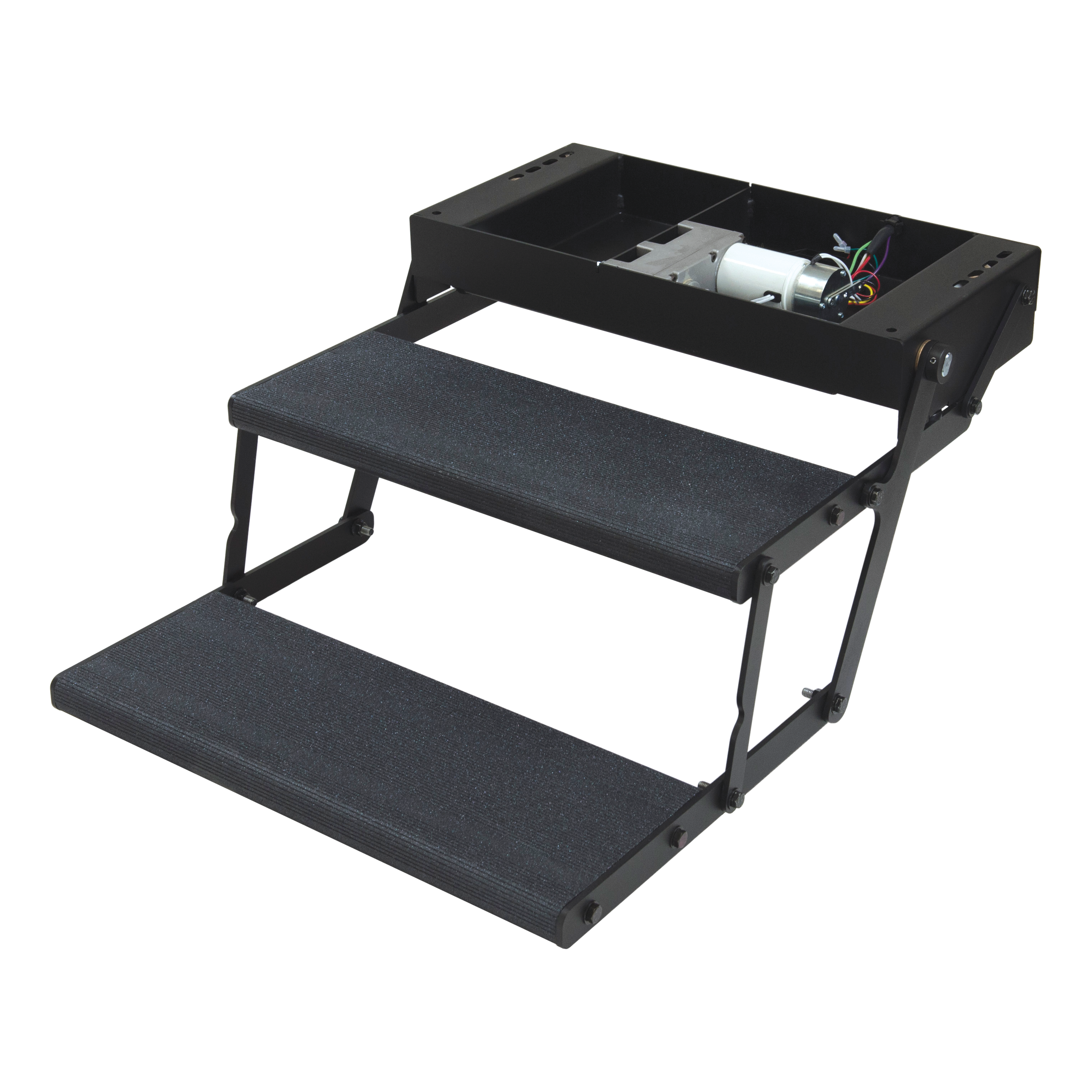 Tread Lite Steps
Sleek and stylish, Tread Lite® Electric RV steps are lightweight yet durable. With features like LED lighting, enhanced traction and obstruction-sensing technology, Tread Lite power steps are the premium RV step solution.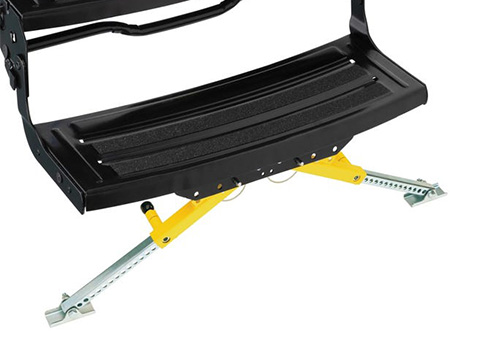 RV Step Accessories
As a leader in RV step solutions, we offer a full lineup of products that take RV entryways to the next level. Our extensive offering features RV safety upgrades such the Solid Stance™ step stabilizer kit and entry assist handrails. Whether it's for motorized or manual entry steps, we have the accessories your customers need.