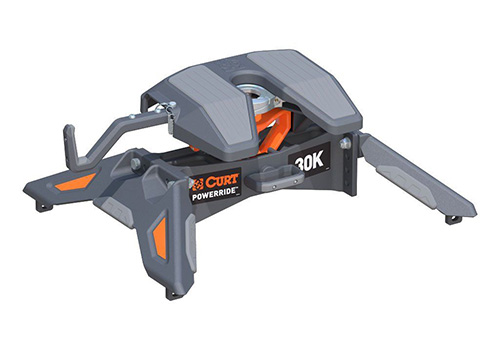 Hitches
Our impressive lineup of 5th wheel hitches is equipped with innovative features and tested to stringent SAE specifications. With our wealth of experience, dedicated team and exceptional capabilities, CURT truly sets the standard for 5th wheels in the industry.
Weight capacities of 16K, 20K, 30K and more
Leg, roller, puck system and gooseneck mounting options
Limited lifetime warranty on all models
Pin Boxes
Our pin boxes provide dependable strength to ensure comfort and confidence when towing heavy-duty trailers. We supply a variety of styles and weight capacity options to ensure the perfect complement to any 5th wheel trailer.
Weight capacities of 15K, 18K, 21K and more
Adjustable mounting systems to adapt to each trailer
Innovative shock-absorbing models available
Learn More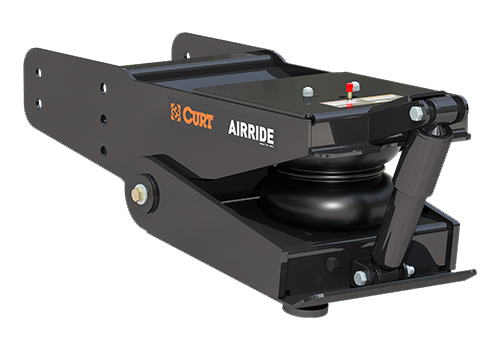 OEM Puck System Products
CURT leads the charge in 5th wheel puck system products, offering solutions for all major truck brands, including Chevrolet, Ford, GMC, Nissan and Ram. These products streamline the installation process and are fully tested for safety.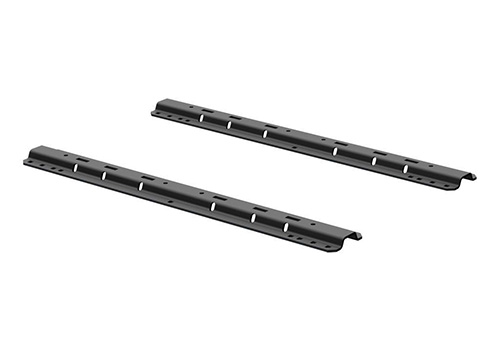 Rails & Brackets
We offer rails to mount virtually any industry-standard 5th wheel hitch, including models with a leading 40K capacity. We also supply custom under-bed brackets for most pickup truck makes and models.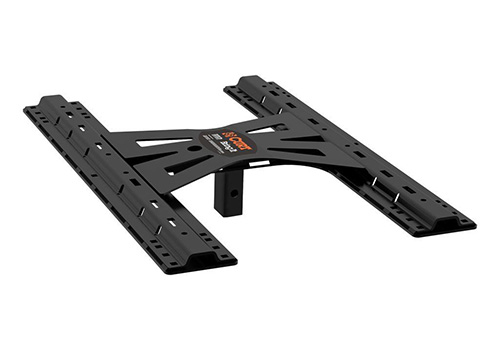 Gooseneck Adapters
CURT offers 5th-wheel-to-gooseneck adapters and gooseneck-to-5th-wheel adapter options, allowing pickup truck owners to tow both types of trailers as needed. Both are easy to install, simply dropping into the existing platform.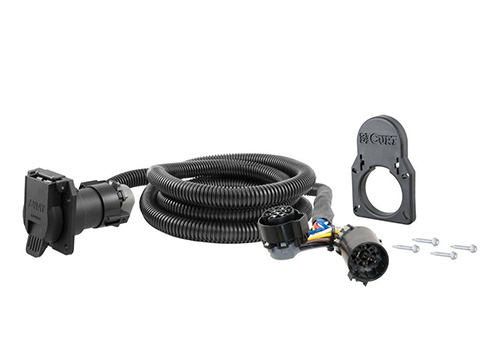 Electrical
Whether your customers need to route power into their truck bed, replace a damaged wiring harness or equip their truck with a brake controller, CURT offers a comprehensive solution for 5th wheel towing applications.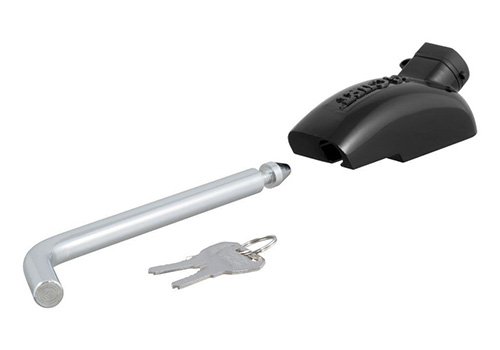 Accessories & Replacement Parts
Our growing line of accessories allows for maximum functionality while towing any 5th wheel trailer, featuring wedges, locks, lube plates, sound-dampening pads, chain loops, replacement parts and more.