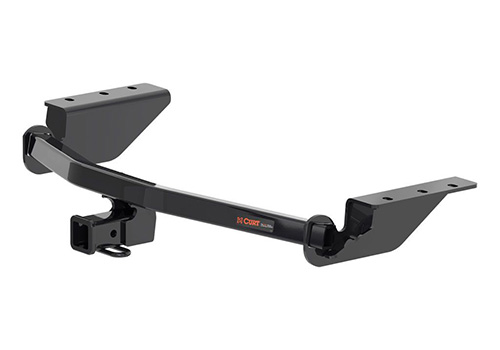 Rear-Mount
CURT rear-mount hitches are made with a vehicle-specific design. This means each model is engineered for a particular vehicle application, ensuring optimal fit, towing capacity and the easiest possible installation.
Weight capacities up to 20K GTW
Five standard hitch classes
Standard receiver sizes of 1-1/4", 2" and 2-1/2"
Front-Mount
A front-mount hitch is a useful addition to any truck, Jeep or SUV, allowing attachment of a variety of accessories, including a snow plow, winch or cargo carrier. All CURT front-mount hitches are made vehicle-specific for a custom fit.
Weight capacity of up to 5K GTW
Straight-line pull rating up to 9K
Standard 2" receiver on all models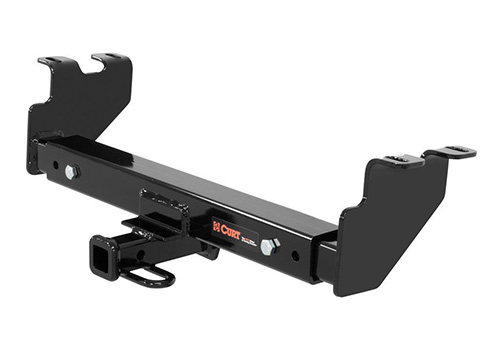 Multi-Fit
CURT multi-fit hitches are a helpful retail option for our customers. Unlike our custom-fit line, these models are designed to fit a wide number of vehicles, with little to no drilling needed.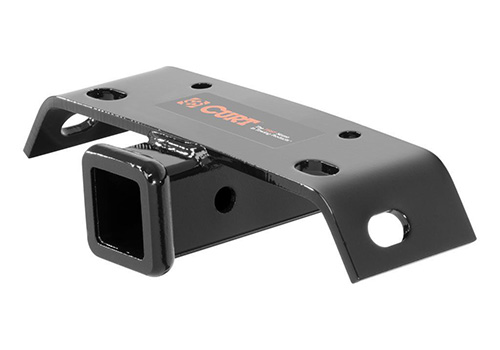 Bumper-Mount
These hitches are available to fit select bumper styles, providing a standard receiver tube. We also offer RV-specific models. Each design is tested to SAE J684 specifications for safety.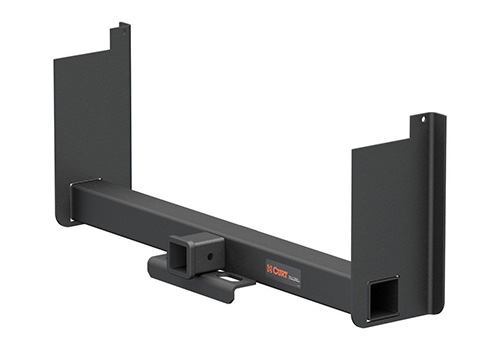 Weld-On
For work trucks, service body trucks and other large vehicles, we offer several weld-on options. These units are intended to be welded directly to the truck frame, providing a standard receiver tube opening.
RV
To equip RVs for towing a trailer, flat towing or attaching accessories, our RV-specific hitches are available to fit multiple frame widths, and each provides a standard receiver tube.