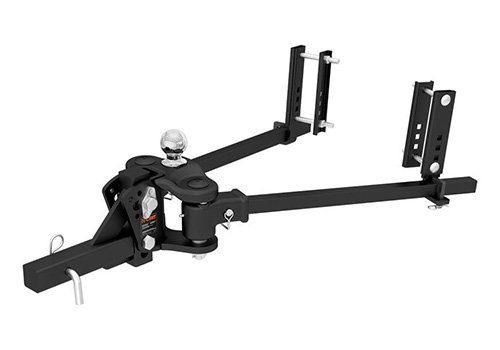 Hitches
CURT continues to develop and innovate weight distribution technology. Our hitch lineup includes trunnion and round bar models in a range of weight capacities, as well as solutions that combine both WD and sway.
Sway Products
Complementing our weight distribution offering are a growing number of sway solutions, from basic add-on units, to integrated WD models, as well as smart trailer sway technologies.
Accessories
We support our WD hitches with a complete line of accessories and replacement parts – various shank configurations, brackets, upgrades and more – everything our users need to optimize their setup.