Join the Journey of Making Business a Force for Good
Lippert is on a cultural journey focused on making experiences better by using Business as a Force for Good in our world, and the Lippert Academy was created in response to businesses like you requesting how we do it! Our mission is to come alongside other organizations on your Leadership & Culture journeys to help you make your Business a Force for Good in your own way.

We are human-centered, mission-driven, and performance-focused!
Reach out to us
Partner Quotes
"The Lippert Academy of Leadership's training and guidance brought out the best in our leaders and revealed the true purpose of our company. Our partnership with the Academy has been the best investment Ameri-Can has ever made!"
- Keegan Campbell, COO, Ameri-Can
About Lippert's Cultural Journey
The Lippert Academy of Leadership builds on and shares what Lippert has learned through its mission to align business and cultural strategies to impact the lives of thousands of team members in over 90 facilities across the globe. Our ultimate goal is to help other organizations create a self-sustaining model of leadership & culture by hiring their own internal resources dedicated to stewarding the vision and mission.
Development Workshops
Development workshops provide you tools, resources and skill-building opportunities that help shape and evolve leaders at any stage in their journey. Workshop topics may include:
Organizational Identity Development (Vision, Mission, Core Values)
Personality Assessment & Review
Tailored Leadership Development Programming
Dream Achiever Program (Mindset training for success: Helping team members translate their dreams into goals)
Executive Leadership Coaching
Lippert Academy coaching services are designed to provide goal clarification, challenge, and encouragement to the senior leaders of your organization as they help steward the culture and performance of your organization:
Executive Leadership Coaching
Philanthropy Strategy Development
Well-Being Program Connection
Speaking
Memorable keynotes will provide you with a customized, unforgettable experience for your event. Our speakers are experts in keeping audiences engaged, educated, and inspired.
Red Carpet Roll-Out
On-site experiences that allows you to "see behind the curtain" by touring facilities, speaking with leaders, and engaging with our internal Leadership Development and Executive teams.
Consortium Membership
An exclusive leadership community for executive leaders at any stage of their cultural journey. This annual subscription provides access to Academy coaches, content and on-sites as you launch your own journey!
Lippert Academy Podcasts

Click here to listen to the latest podcast from the Lippert Academy of Leadership.
Listen to a podcast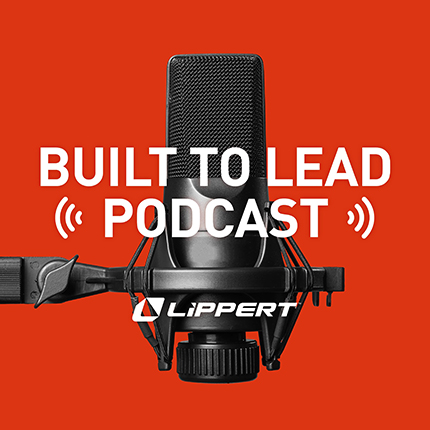 Ready to Learn More? Let's Talk!
The Lippert Academy of Leadership is excited to share insights and tools to help you take the next step on your journey.