We've created the Lippert Academy of Leadership to build on and transfer what we've learned from our journey to share with you and your organization.
Reach out to us
Lippert Academy Podcasts

Click here to listen to the latest podcast from the Lippert Academy of Leadership.
Listen to a podcast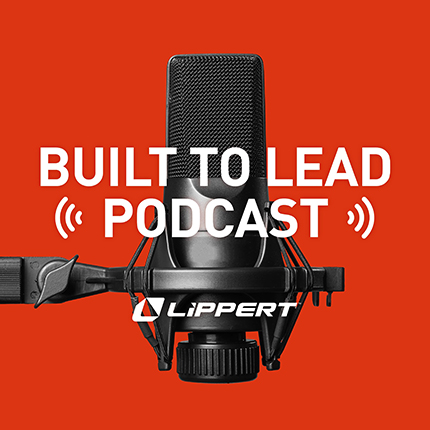 LCI's Attrition Rate Dropped from 120% to Below 30% in Six Years
The Lippert Academy of Leadership builds on and shares what LCI has learned through its mission to align business and cultural strategies to impact the lives of its 9,000 team members in over 70 facilities across the United States, Canada, and Europe. We've helped external companies with:
Core Values & Mission
Statement Discovery

Understanding who you are.
Through the course of discussions and interactions, we can help you discover and define your Core Values. Then, we help create and deliver impactful training to rally your organization.
Strategic
Planning

Where are you going and how are you going to get there?
When it is time to talk about moving everyone in the same direction, let us help you create the environment and drive the conversation. We help you develop operational goals and measure success without sacrificing the most important thing … relationships.
Keynotes &
Breakouts

Making your conference memorable.
We will create a customized experience for your event and provide a session your attendees will not soon forget. We do not like the "sit and listen" sessions any more than you do. Our facilitators keep audiences engaged, entertained, and inspired.
"As we've grown, learned, and refined our own leadership training and development programs, our Company recognized that this was a wonderful opportunity to take some of that knowledge and support the leadership, cultural, and business goals of other organizations."
- Jason Lippert, CEO Lippert
Ready to Learn More? Let's Talk!
The Lippert Academy of Leadership is a separate division within the company and is open to any and all interested companies and businesses and is not specific to any one industry or company size. We are excited to share our knowledge and tools with other like-minded businesses.