Girard
A Lippert Brand
Girard, a Lippert brand, is a leader in automatic patio awnings, door awnings, window awnings and slide awnings for RVs, homes, commercial spaces and specialty vehicles. We are constantly working to provide the latest and greatest innovative shade and electronic control products, as well as tankless water heaters.
Our 20+ years of industry experience has allowed us to be the first company in the RV industry to introduce motorized lateral arm awnings, and we continue to set the standard for premium shade and comfort solutions for every industry we serve.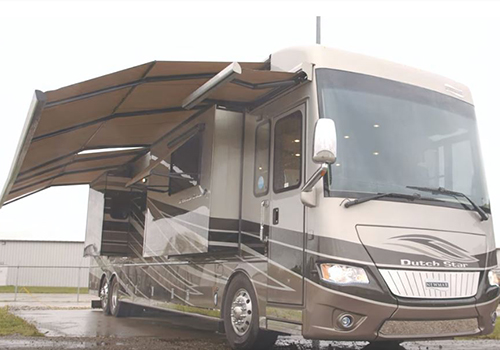 RV Awnings
Girard RV awnings are produced with the highest quality components to ensure a premium solution for high-end motorhomes and other recreational vehicles. Browse our extensive lineup for patios, doors, windows and other applications.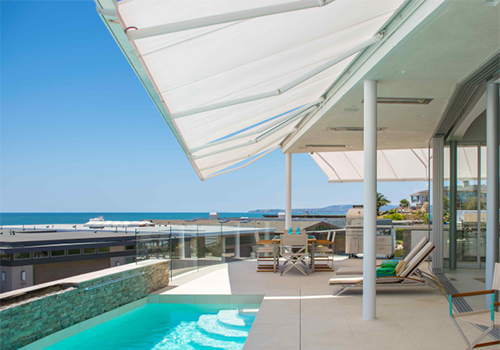 Home Awnings
Girard home awnings provide high-quality, highly functional shade solutions for residential homes, adding aesthetic appeal and energy savings, as well as protection from the elements to create an enhanced outdoor living space.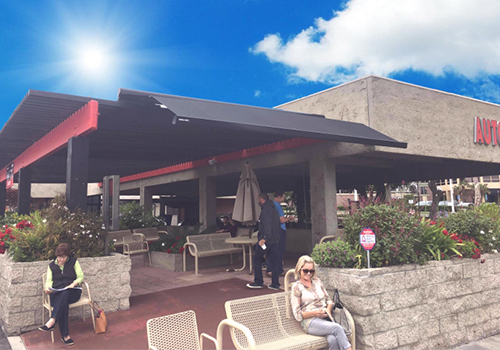 Commercial Awnings
We offer commercial shade solutions that incorporate quality materials and workmanship to transform your sun-drenched business into a cool oasis. All of our awnings and shade products are made for interior or exterior use to suit any commercial property.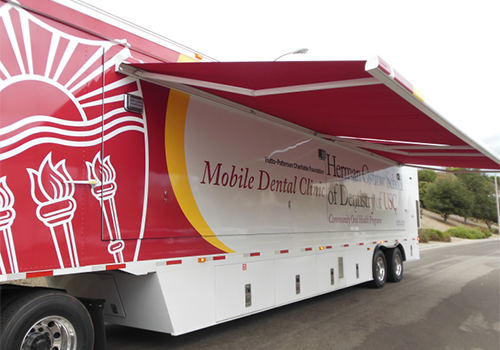 Specialty Vehicle Awnings
Girard awnings are perfect for use on specialty vehicles where protection against sun, rain and other elements is necessary. Our products are used by fire departments, police forces, broadcast news stations, health care facilities and more.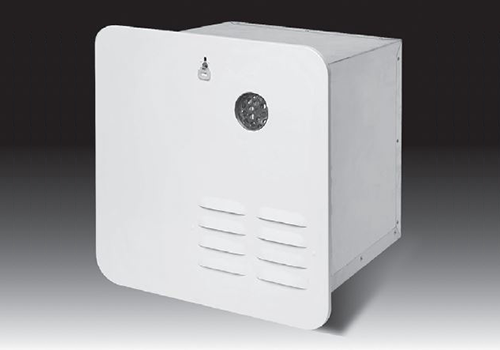 Tankless Water Heaters
Girard's innovative tankless water heaters provide a viable alternative to traditional tank heaters for RVs. They're more efficient, lower cost and space-saving, producing hot water 'on demand' and using only what you need exactly when you need it.
Purchasing Options
You can purchase Girard products through our extensive dealer network. Visit the Girard Dealer Locator to find a location near you or visit the Lippert store.
Find a Dealer
Shop Lippert Store
Technical Documentation
Please visit our support center for all Girard technical support documentation.
Visit the Support Center