2018 Forest River Xlr Thunderbolt Toy Hauler Utilizing Onecontrol Connectanywhere Cellular Technology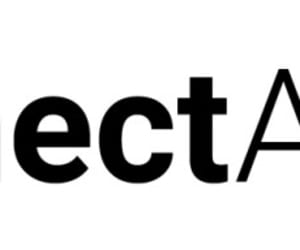 September 19, 2017
Elkhart, Ind. — Lippert Components, Inc. (LCI®), in conjunction with Forest River XLR, has announced that all 2018 XLR Thunderbolt Toy Hauler fifth-wheel units will offer LCI's OneControl® ConnectAnywhere™ cellular technology. OneControl ConnectAnywhere is an enhanced version of the OneControl Wireless system (formerly myRV®) that utilizes the local Wi-Fi network to allow XLR Thunderbolt owners the ability to access certain controls and functions of their coach virtually anywhere in the world. Using the OneControl app on their smart device, XLR Thunderbolt owners can have complete control of many of their coach's systems, including slide-outs, awnings, one-touch automatic leveling, water pumps and heaters, HVAC, generator and dimmable lighting. XLR Thunderbolt owners will also be able to monitor water tank levels and control water tanking heating with the OneControl app.
Brent Stevens, General Manager for XLR, knew it was time to add newer technology to his line of toy haulers. "Our customer base are avid users of our product, and with that we get a ton of feedback, asking for new features all the time." Continued Stevens, "The ability to monitor and control their XLR from remote locations was a key factor in deciding to adopt the OneControl ConnectAnywhere technology."
Introduced by LCI's electronics division, LCI Technologies, OneControl ConnectAnywhere is an enhanced version of the OneControl Wireless system that utilizes the local Wi-Fi network. Once the OneControl App is downloaded to the owner's mobile device, the ConnectAnywhere technology allows them the ability to operate and monitor their XLR Thunderbolt from virtually anywhere in the world.
A notable improvement with this new technology is the ability to allow the user to be continuously connected to the internet while using the app. OneControl ConnectAnywhere's hardware is universal, so any cellular network can be used to operate the system.
For more information, visit www.lci1.com/onecontrol
---
From over 140 manufacturing and distribution facilities located throughout North America, Africa and Europe, Lippert™ supplies a broad array of highly engineered components for the leading manufacturers of recreational vehicles, automobiles, watercraft and prefab homes. It also operates in adjacent markets, including hospitality, transportation, construction and agriculture. Lippert™ serves a wide range of aftermarket segments, providing high-quality products for the recreational vehicle / caravanning, automotive and marine industries. With over 12,500 team members and a diverse portfolio of best-in-class brands, Lippert™ adopts a team-based business philosophy and has proven that, by putting people first, the possibilities for growth and development are truly endless.
Lippert
52567 Independence Ct.
Elkhart, IN 46514
Email: marcom@lci1.com