360 Siphon Holding Tank Vent Gaining Popularity With Rv Oems and Consumers Alike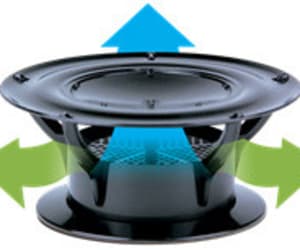 May 6, 2016
Elkhart, Ind. — The 360 Siphon® holding tank vent by Lippert Components, Inc. (LCI®) is being adopted as standard OEM equipment by more and more RV manufacturers as the 2017 model change approaches. For years, RVers have raved about the 360 Siphon's ability to virtually remove unwanted sewer odors from their RV's living quarters. Today, many OEMs are taking notice, and taking action.
Jim Belitti, Director of Owners Interests for Heartland RVs, is a firm believer in the 360 Siphon after installing them on his 2015 Landmark. "I installed four 360 Siphons on my RV. Installation was simple, taking about 15 minutes per vent. In the six months since, I have traveled over 13,000 miles in a dozen states, at a wide range of altitudes." Continued Beletti, "Prior to installing the 360 Siphons, we would experience terrible sewer odor in the coach when we emptied and flushed the black tank. Since installing the 360 Siphons, we no longer notice sewer odor when emptying and flushing the black tank. In fact, we now rarely detect any sewer odor under any condition."
The 360 Siphon RV holding tank vent cap removes odors from the source — the holding tanks — and exhausts them out of the roof vent before they have a chance to invade the RV living space. By design, the patented 360 Siphon can only create an updraft, expelling odors and fostering an oxygen-rich environment to speed up waste breakdown. Even environmentally-friendly tank additives can take up to 48 hours after use to fully oxygenate a standard holding tank. The 360 Siphon acts immediately after installation in any wind condition (with or without a breeze) to provide the ideal environment for proper decomposition, so caustic chemicals and perfumed cover-ups are no longer needed.
"For years, RVers have been complaining about sewer odors creeping out of their holding tank and invading their living space," says Andy Murray, VP of Sales, RV Products for LCI. "The common solution has been to dump sewer chemicals into the holding tank, which covers up the odors, but doesn't get rid of them. We now have a simple, and more importantly safe, solution to get rid of that awful smell that has plagued RVers since the inception of the RV sewer system."
Thor Airstream and Newell have used the technology for years, and several other RV OEMs are adding the 360 Siphon to their 2017 model lineup, including five different Forest River brands. Other OEMs using the 360 Siphon include ShowHauler, Haulmark, Born Free, Foretravel, Forks RV and Pioneer Custom Coach.
For more information, visit www.lippertcomponents.com/360-siphon or call your LCI sales representative. For aftermarket inquiries, email aftermarketsales@lci1.com. The 360 Siphon is readily available at most popular RV parts and accessories retail locations today.
---
From over 140 manufacturing and distribution facilities located throughout North America, Africa and Europe, Lippert™ supplies a broad array of highly engineered components for the leading manufacturers of recreational vehicles, automobiles, watercraft and prefab homes. It also operates in adjacent markets, including hospitality, transportation, construction and agriculture. Lippert™ serves a wide range of aftermarket segments, providing high-quality products for the recreational vehicle / caravanning, automotive and marine industries. With over 12,500 team members and a diverse portfolio of best-in-class brands, Lippert™ adopts a team-based business philosophy and has proven that, by putting people first, the possibilities for growth and development are truly endless.
Lippert
52567 Independence Ct.
Elkhart, IN 46514
Email: marcom@lci1.com