Joe Thompson, Lippert Chief Marketing Officer, to Retire. Jarod Lippert to assume Lippert CMO Role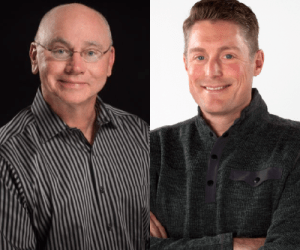 March 8, 2023
Elkhart, Ind. – Lippert announces today that Joe Thompson, Chief Marketing Officer, has retired after a sales and marketing career spanning 30 years. Since taking over in October of 2020, Joe has led the Lippert Marketing Department for the past two years. During this time, he successfully led the Marketing Department integration after the CURT acquisition in late 2019 and implemented the new Lippert branding initiative, a project that saw huge success while adhering to a strict deadline of a few short months. Joe has worked tirelessly to build a foundation on the marketing R.E.C. plan, which stands for "Reach, Engage and Convert," focusing on building strong teams around social media, product marketing, marketing technology, digital marketing and rich content creation throughout all of our sales channels. Joe also dedicated marketing resources to communicate Lippert's culture and values both internally and externally. Most importantly, Joe helped build a strong marketing leadership team that will propel Lippert's marketing efforts for years to come.
Before Lippert, Joe served as the SVP of Marketing at several companies including Lund International, Hanwha L&C, the Formica Corporation, Atrium Companies Inc, Armstrong World Industries and the CURT Group to name a few. His passion has always been to take new and innovative products to market, launching countless products over the years by creating brand recognition and sales growth.
Joe will enjoy his retirement at his lake house near Longview, Texas and looks forward to spending more time with his wife, Julie, and their growing family. Joe will stay on with Lippert in an advisory role, reporting directly to Jamie Schnur, Group President of Lippert Aftermarket.
Jarod Lippert will assume the role of Chief Marketing Officer immediately. Jarod's career with Lippert spans 21 years, spending the last 12 years leading Lippert's marketing efforts.
"First off, I want to thank Joe for his tireless efforts over the last two years to strengthen the foundation of Lippert's marketing department and set us up for success, not only in the short-term, but for decades to come," said Jarod. "Joe has set an excellent example for how a global marketing department should be run. We will continue to be transparent in everything that we do and will always come prepared to help solve any of the challenges that come our way. I also want to thank Lippert leadership for entrusting me with this role. I will promise to always do what is best for Lippert and all of its brands, continuing the excellent example that Joe has set. I wish Joe the best in his well-deserved retirement and will continue to lean on him as a mentor."
"Jarod has been building high-performing teams and driving Lippert excellence for decades. His industry knowledge, strategic focus and strong acumen will serve the company well as we continue to build out our brand and product portfolio," stated Jamie Schnur.
A message from Joe Thompson: "I would like to thank everyone at Lippert for the opportunities and immense support I have been given during my time here. I've had many valuable experiences, made many great friends and learned a great deal in my role. I'll always remember our commitment to culture, innovation, quality and the success of our customers. In the next few months, I will focus on the smooth transition of my responsibilities to Jarod Lippert."
---
From over 140 manufacturing and distribution facilities located throughout North America, Africa and Europe, Lippert™ supplies a broad array of highly engineered components for the leading manufacturers of recreational vehicles, automobiles, watercraft and prefab homes. It also operates in adjacent markets, including hospitality, transportation, construction and agriculture. Lippert™ serves a wide range of aftermarket segments, providing high-quality products for the recreational vehicle / caravanning, automotive and marine industries. With over 12,500 team members and a diverse portfolio of best-in-class brands, Lippert™ adopts a team-based business philosophy and has proven that, by putting people first, the possibilities for growth and development are truly endless.
Lippert
52567 Independence Ct.
Elkhart, IN 46514
Email: marcom@lci1.com