Joerg Reithmeier is Lippert's new Managing Director Caravanning EMEA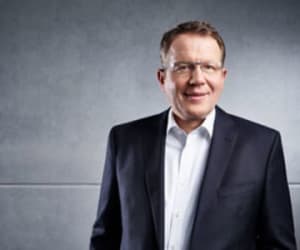 August 26, 2022
Elkhart, Ind. - Lippert Components, Inc. (together with its affiliates, Lippert™), a supplier of a broad array of highly engineered components for the leading original equipment manufacturers in the recreation and transportation product markets, and the related aftermarkets of those industries, announces that Joerg Reithmeier has taken over the role of Managing Director Caravanning EMEA from 1 August 2022.
Reithmeier has been with Lippert since April 2019, when he took on the role of Senior Advisor for Business Development. The aim of his assignment was to offer support in acquisitions in Germany and help stimulate growth within the European Caravanning market through strategic acquisitions. With the acquisition of Polyplastic B.V. and its affiliates ("Polyplastic") in early 2020, Lippert entered a more articulated and complex European dimension, and it became necessary to create a figure with specific coordination functions for the Caravanning sector. Reithmeier reports in his new role to Jim Menefee, Group President – Europe, who has responsibility for Lippert's three current Caravanning European groups: RV Italy, Schaudt and Polyplastic.
"I am excited to have Joerg Reithmeier as the leader of our Caravanning group," says Jim Menefee, Group President – Europe. "Joerg has been instrumental in helping to grow the Lippert EMEA group. With his deep caravanning knowledge, customer relationships and focus on innovation, it is a natural progression for Joerg to lead our Caravanning group. Joerg will continue to help build Lippert in Europe through this new role."
The role of Managing Director Caravanning EMEA actually already existed and was occupied "ad interim" by the same president Jim Menefee. But Lippert's growth in the Caravanning sector and the experience gained by Reithmeier have created the conditions to give a new structure to Lippert's organization in EMEA. Before joining Lippert, Reithmeier worked for 10 years in the Automotive industry and for 11 years in the Caravanning industry, including as a member of the Executive Board of the Erwin Hymer Group. Over the past three years, he has managed very important acquisition projects such as those that led Polyplastic and Schaudt GmbH Elektrotechnik & Apparatebau ("Schaudt") to enter Lippert's sphere.
"Lippert has an amazing culture and great team members. I´m excited to join and serve them on their successful journey," says Joerg Reithmeier. "We want to become the supplier of choice for our customers by serving them with unique products and outstanding services."
About Lippert EMEA (Europe, Middle East, Africa)
In 2016, Lippert™ began to focus its attention and resources in the European Caravanning Market acquiring some of the most successful companies in the industry. Headquartered in Tuscany, Italy, Lippert's manufacturing capabilities include entry door manufacturing and lamination, bed lifts, pop up roofs for camper vans, slide-outs, table legs, TV Brackets, bike carriers, entry steps, blinds and flyscreens. Ever advancing in this market, Lippert has also expanded into the Netherlands by acquiring the Dutch brand Polyplastic which specializes in vinyl, aluminum and frameless windows. Most recently, Lippert acquired the German brand Schaudt, a manufacturer of power management, battery chargers and electronic control systems. As Lippert expanded into the European Caravanning Market, several strategic acquisitions were made in the Global Rail Industry, creating the Lippert Rail Division, manufacturing glass windows and interior furniture for trains. In the Rail Sector, Lippert's continued focus is on highly engineered products and extensive research of innovative solutions, offering these products to vehicle owners, operators, manufacturers and refurbishers, industry subcontractors, authorities and organizations. Lippert also made a substantial investment in the Global Marine Market with the acquisition of the Lewmar Limited group of entities, an industry leader in hardware, winches, hydraulics, windlasses, anchors, thrusters, steering systems, hatches and portlights that suits every vessel from the smallest day fisher to largest mega-yacht.
---
From over 140 manufacturing and distribution facilities located throughout North America, Africa and Europe, Lippert™ supplies a broad array of highly engineered components for the leading manufacturers of recreational vehicles, automobiles, watercraft and prefab homes. It also operates in adjacent markets, including hospitality, transportation, construction and agriculture. Lippert™ serves a wide range of aftermarket segments, providing high-quality products for the recreational vehicle / caravanning, automotive and marine industries. With over 12,500 team members and a diverse portfolio of best-in-class brands, Lippert™ adopts a team-based business philosophy and has proven that, by putting people first, the possibilities for growth and development are truly endless.
Lippert
52567 Independence Ct.
Elkhart, IN 46514
Email: marcom@lci1.com