Lippert Acquires Markdorf, Germany-Based Schaudt With Newly-Formed German Subsidiary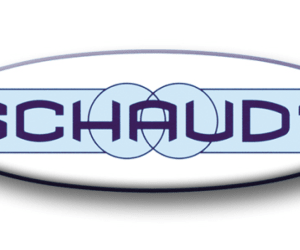 April 30, 2021
Elkhart, Ind. — LCI Industries (NYSE: LCII), through its wholly-owned subsidiary, Lippert Components, Inc. ("Lippert") which supplies a broad array of highly engineered components for the leading original equipment manufacturers ("OEMs") in the recreation and transportation product markets, and the related aftermarkets of those industries, today announced that its new wholly-owned German subsidiary, LCI Industries GmbH, acquired 100% of the shares of Schaudt GmbH Elektrotechnik & Apparatebau ("Schaudt"), a leading supplier of electronic controls and energy management systems for the European Caravan Industry. Located in Markdorf, Germany, Schaudt has been one of the leading suppliers to the recreational vehicle market in Germany and throughout Europe for over 40 years.
The formation of LCI Industries GmbH and the subsequent acquisition of Schaudt is part of Lippert's larger European strategy to be closer to its key German customers and to have local contacts within the country. Schaudt's facilities in Markdorf are expected to become the hub for Lippert's German operations and are planned to eventually offer services for all Lippert brands and products for the German market. Schaudt will also partner with Lippert Technologies, Lippert's North American electronics and technology manufacturer based out of Detroit, Michigan, to offer globally-aligned technology solutions that will help to set new global standards for these products.
Schaudt has proven over many years to be a leading partner to key European caravan manufacturers, delivering innovative power supply and booster systems, and controlling solutions and indicator panels that are setting new standards within the industry. Schaudt's engineers work closely with their customers to develop customized solutions to work toward solving their challenges. Their philosophy is to always think ahead, making their solutions easier, safer and more compatible, focusing on the most user-friendly design possible. Most importantly, Schaudt is focusing on providing a full range of power supply and control products, linking all of these systems and making them completely expandable.
"We are excited to welcome Schaudt to the Lippert family, reaching a long-term goal of having operations within Germany," said Jason Lippert, President and CEO of Lippert. He continued, "I am very impressed with Schaudt's team; they have excellent leadership and their culture fits perfectly within the Lippert family. Lippert's goal has always been to be the leading global supplier to the RV Industry, and Schaudt helps develop that global footprint with key product and service offerings in the largest RV market in Europe."
"Schaudt's excellent reputation for customer service and their great customer relationships were key to this partnership," said Jim Menefee, Group President of Lippert Europe. "At Lippert, we understand the importance of offering our European customers localized services in their native language, all while maintaining quick reaction times and being as flexible as possible. This acquisition will no doubt strengthen our ability to deliver all of these aspects of business. To that point, we are excited that Barbara Härle and Armin Steinmetz are staying on as directors, and we have the utmost trust in them leading this newly-acquired German subsidiary," he continued.
"We are happy to start on this new journey with the Lippert family, a true global player in our industry with the same goals as we have; to serve our customers with reliability and to have 100% focus on the customer," said Barbara Härle, Managing Director of Schaudt. She continued, "We also appreciate their sense of responsibility for their team members, their communities and the future generations to come."
Armin Steinmetz, Managing Director for Schaudt, also commented: "The rate at which recreational vehicles are adapting electronics is rapidly increasing and becoming more complex by the day. Having a global strategy with this new partnership will be a big benefit for customers and end users alike."
---
From over 140 manufacturing and distribution facilities located throughout North America, Africa and Europe, Lippert™ supplies a broad array of highly engineered components for the leading manufacturers of recreational vehicles, automobiles, watercraft and prefab homes. It also operates in adjacent markets, including hospitality, transportation, construction and agriculture. Lippert™ serves a wide range of aftermarket segments, providing high-quality products for the recreational vehicle / caravanning, automotive and marine industries. With over 12,500 team members and a diverse portfolio of best-in-class brands, Lippert™ adopts a team-based business philosophy and has proven that, by putting people first, the possibilities for growth and development are truly endless.
Lippert
52567 Independence Ct.
Elkhart, IN 46514
Email: marcom@lci1.com