Lippert Acquires Ranch Hand Equipment, LLC, Further Expanding its Presence in the Automotive Aftermarket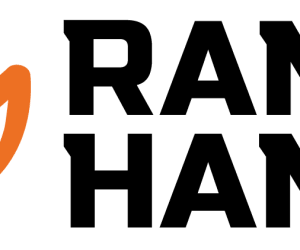 April 19, 2021
Elkhart, Ind. — LCI Industries (NYSE: LCII), which, through its wholly-owned subsidiary, Lippert Components, Inc. ("LippertTM"), supplies a broad array of highly engineered components for the leading original equipment manufacturers ("OEMs") in the recreation and transportation product markets, and the related aftermarkets of those industries, today announced the acquisition of Kaspar Ranch Hand Equipment, LLC ("Ranch Hand®"), a South Texas based manufacturer of custom bumpers, grill guards, and steps for the automotive aftermarket. Prior to the sale, Ranch Hand was a subsidiary of the Kaspar Companies, a fifth-generation family-owned company headquartered in Shiner Texas since 1898.
Founded in 1986, Ranch Hand pioneered the heavy-duty truck accessory market by being one of the first manufacturers that designed and engineered custom equipment specifically matched to the owners' vehicles. "Protected from the unpredictable" is a motto that represents Ranch Hand's products that not only enhance the look of the vehicle but also serve as highly engineered steel barriers that help protect that vehicle's passengers in a head-on accident. Ranch Hand's full line of custom fit bumpers and accessories accommodate OEM sensors without compromising the truck's safety features, making it as functional at work as it is on the road.
"The CURT Group acquisition in 2019 began our official entry into the automotive accessory aftermarket, and with the Ranch Hand acquisition, we are further supporting our dedication to becoming a large player in this space," said Jamie Schnur, Group President of Lippert's Aftermarket business. Continued Schnur, "Ranch Hand's brand presence in the space is well-respected. Its front bumpers are viewed by consumers as a premium accessory, in large part due to the added level of safety for the truck owner."
Rock Lambert, President of CURT, has long admired the Ranch Hand brand. "We are extremely pleased to add Ranch Hand to our portfolio of premium brands. Ranch Hand is synonymous with front-end protection and has enjoyed a leadership position in the automotive accessory aftermarket industry for years. We believe that our design, manufacturing, and distribution expertise will help the brand to continue to expand its reach and pursue long-term success. We are very excited to add the Ranch Hand team to our existing group of outstanding team members."
"We have worked hard to grow the Ranch Hand brand over the last 20 years and are glad that it is in the hands of a company with the success record of Lippert," said Jason Kaspar, Chief Executive Officer of the Kaspar Companies. Continued Kaspar, "Ranch Hand products, as well as its culture, fits very nicely into Lippert's portfolio of automotive products. The two company's core values are very much in sync, where everyone feels supported and are treated like family. In the end this was very important to us as we made this decision. We thank all the Ranch Hand team members for their hard work and dedication and rest assured they are in good hands with the family at Lippert."
---
From over 140 manufacturing and distribution facilities located throughout North America, Africa and Europe, Lippert™ supplies a broad array of highly engineered components for the leading manufacturers of recreational vehicles, automobiles, watercraft and prefab homes. It also operates in adjacent markets, including hospitality, transportation, construction and agriculture. Lippert™ serves a wide range of aftermarket segments, providing high-quality products for the recreational vehicle / caravanning, automotive and marine industries. With over 12,500 team members and a diverse portfolio of best-in-class brands, Lippert™ adopts a team-based business philosophy and has proven that, by putting people first, the possibilities for growth and development are truly endless.
Lippert
52567 Independence Ct.
Elkhart, IN 46514
Email: marcom@lci1.com