Lippert Components Elevates the Travel Trailer Market With the All New Ground Control Tt Travel Trailer Leveling System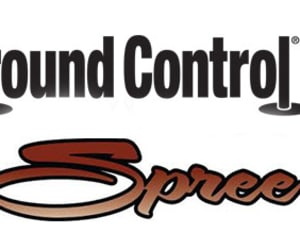 April 29, 2016
Elkhart, Ind. – Lippert Components, Inc. (LCI®) officially launched its newest leveling system today, Ground Control® TT, the industry's first ever one-touch automatic leveling system designed for travel trailers. Fifth wheels and motorhomes have offered one-touch automatic leveling for years, and now LCI has brought this technology to the much larger travel trailer market.
"Six years ago we launched our Level Up® automatic leveling system for fifth wheels," says Jason Lippert, CEO of Lippert Components. "There wasn't a single fifth wheel brand that offered automatic leveling in 2009. Today, the majority of fifth wheel manufacturers offer it either as a standard feature or as an option. We feel that Ground Control TT travel trailer leveling will have a similar impact." Continued Lippert, "Consumers today expect to push a button to set up camp and walk away rather than cranking manual jacks which takes a lot of physical effort, not to mention 30 to 45 minutes that they would rather spend enjoying their time camping."
With a newly designed LED interface, Ground Control TT travel trailer leveling will level the trailer in under three minutes by simply pressing the Auto Level button. Once the automatic leveling sequence is set into motion, a set of front and rear jacks stabilize and level the trailer using LCI's [patented] leveling technology. The system also features LCI's newly designed Smart Jack™, a power tongue jack that works in harmony with the leveling system featuring an auto reconnect memory function that returns the hitch to the exact height at which the auto-level process was started, making re-hitching easy. The Smart Jack also features refreshed aesthetics, a battery level indicator, backlit controls and an auto-retract function. Click here to view a short informational video on the Ground Control TT travel trailer leveling system.
Andy Murray, VP of RV Sales for LCI, says Ground Control TT travel trailer leveling has generated more excitement from customers than any product shown by LCI in the last five years. "We have been demonstrating Ground Control TT travel trailer leveling for our OEM customers over the last three months at our new product showroom in Elkhart," said Murray. "The feedback has been amazing. We fully expect Ground Control TT travel trailer leveling to change the industry, providing travel trailer owners one of the same luxuries that fifth wheel owners have enjoyed for years," continued Murray.
Several travel trailer brands have committed to Ground Control TT travel trailer leveling for the 2016 Elkhart County Open House in September. LCI will begin production of the system late this spring and an aftermarket kit should be available late 2016. For more information, contact your LCI sales representative.
---
From over 140 manufacturing and distribution facilities located throughout North America, Africa and Europe, Lippert™ supplies a broad array of highly engineered components for the leading manufacturers of recreational vehicles, automobiles, watercraft and prefab homes. It also operates in adjacent markets, including hospitality, transportation, construction and agriculture. Lippert™ serves a wide range of aftermarket segments, providing high-quality products for the recreational vehicle / caravanning, automotive and marine industries. With over 12,500 team members and a diverse portfolio of best-in-class brands, Lippert™ adopts a team-based business philosophy and has proven that, by putting people first, the possibilities for growth and development are truly endless.
Lippert
52567 Independence Ct.
Elkhart, IN 46514
Email: marcom@lci1.com