Lippert Components Facilities Team Up With Local Communities for an All Day Multi Location Outreach Event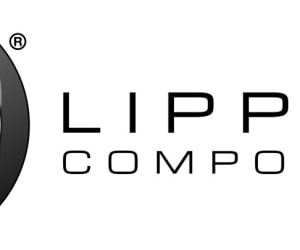 April 19, 2017
Elkhart, Ind. — Lippert Components, Inc. (LCI®) has announced details of their upcoming community service day. LCI's Community Day will be Saturday, April 22, 2017 at all of LCI's facilities. LCI employees from the company's U.S. plant locations will descend upon their respective local communities to volunteer at public places and local recreational areas. Each LCI plant location has teamed with their local officials and Parks Departments to coordinate the multi-location outreach event.
On April 22 LCI employees will tackle service projects at more than 30 parks and recreational areas. LCI's Corporate HQ will head to Ideal Beach in Elkhart, Indiana while LCI's South Bend and Fort Wayne, Indiana, and its non-Indiana plants will work with local officials to plant trees, beautify public spaces like zoos, parks, beaches and green spaces, and much more.
In true community fashion, generous donations made by Martin ACE Hardware of Middlebury, Indiana have helped provide the necessary tools to complete LCI's Community Day work. "It is really neat to see LCI stepping up and taking care of their employees and community. We wanted to be part of that," said Shannon Martin of Martin ACE Hardware. Martin ACE Hardware owners Shannon and Larry Martin donated tools worth thousands of dollars' in a generous show of support of the event.
"We felt it was important to plan a collective action event as part of our 100,000 hours initiative. With so many plants and team members all across the country and in Canada and Italy, we wanted to offer a specific event to encourage volunteerism and community collaboration, and we wanted to make the process of helping as easy as possible for our teams" commented Michilah Grimes, LCI's Director of Philanthropic Partnerships. "By fostering collective opportunities for community involvement, we're creating an 'all-for-one' mentality. We've found it to be really inspiring for our teams and their philanthropic efforts."
LCI's Community Day is part of the Company's '100,000 Hours of Community Service' social responsibility initiative. LCI has invited all of its team members and family members to participate in LCI's Community Day as well as other community outreach efforts throughout 2017.
"Giving back to all of our communities and to each other is at the core of what we do. The social responsibility we have as a Company, now 8,000 team members/families strong, is tremendous," commented Jason Lippert, LCI's CEO. "Community Day is an exceptionally special day for us. It's our way of saying 'Thank you!' to the communities that have supported us over the last 60 years."
For more information on LCI's Community Day and the 100,000 Hours of Community Service initiative, contact Michilah Grimes at michilahg@lci1.com
---
From over 140 manufacturing and distribution facilities located throughout North America, Africa and Europe, Lippert™ supplies a broad array of highly engineered components for the leading manufacturers of recreational vehicles, automobiles, watercraft and prefab homes. It also operates in adjacent markets, including hospitality, transportation, construction and agriculture. Lippert™ serves a wide range of aftermarket segments, providing high-quality products for the recreational vehicle / caravanning, automotive and marine industries. With over 12,500 team members and a diverse portfolio of best-in-class brands, Lippert™ adopts a team-based business philosophy and has proven that, by putting people first, the possibilities for growth and development are truly endless.
Lippert
52567 Independence Ct.
Elkhart, IN 46514
Email: marcom@lci1.com