Lippert Components Hires Jim Menefee as New Regional Operations Manager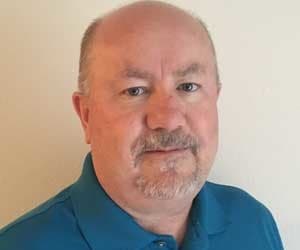 July 6, 2016
Elkhart, Ind. – Lippert Components, Inc. (LCI®) announced today that Jim Menefee has been named Regional Operations Manager to support LCI's operations including many of the regional facilities outside Elkhart County.
"Jim adds valuable industry knowledge and experience in operations management that will prove highly valuable to our ongoing goals of organic growth and new product creation. His previous roles leading multiple facilities, both internationally and in the U.S., will help make us even more successful in the markets we do business. We couldn't be happier to welcome Jim aboard," commented Jason Lippert, CEO of Lippert Components.
Menefee brings more than 15 years of successful international experience to LCI. Most recently, Menefee held the position of Group Vice President – Firearms & Accessories for Remington Outdoor Company where he was responsible for four manufacturing facilities, one wood stock facility and one accessories distribution facility. In the years prior to his work with Remington, Menefee was Vice President of Operations for Dometic Corporation, directing eight manufacturing facilities in the U.S., one in China and one in Mexico. Menefee holds a Bachelor of Science from Southeastern Oklahoma State University and a Master's in Business Administration from Cameron University in Oklahoma.
"I am excited to join the LCI team. Helping to grow and develop people is my passion, and I am humbled to join such a people-focused group. As a resource, I am eager to help the team grow and achieve our long term competitive strategies," said Jim Menefee.
Menefee will help further LCI's operational goals using his years of operational experience in the fields of electronics, refrigeration and awnings. He will oversee operations both internationally and at certain LCI plants located within the U.S. Jim is set to begin his position with LCI on July 1st, 2016.
Menefee can be reached at jmenefee@lci1.com
---
With over 120 manufacturing and distribution facilities located throughout North America and EMEA, Lippert is a leading global manufacturer and supplier of highly engineered components and customized solutions dedicated to shaping, growing and bettering the RV, marine, automotive, commercial vehicle and building products industries and their adjacent markets. Lippert also serves a broad array of aftermarket industries, supplying best-in-class products designed to enhance recreational pursuits, both on the road and on the water. From powerful towing technology and automated RV leveling systems to boating furniture and one-of-a-kind shade solutions, Lippert combines strategic manufacturing capabilities with the power of our winning team culture to deliver unrivaled customer service, award-winning innovation, and premium products to every industry and person we serve.
Lippert
52567 Independence Ct.
Elkhart, IN 46514
Email: marcom@lci1.com