Lippert Components Inc Lci Promotes Jeff Albrecht to Director of New Product Development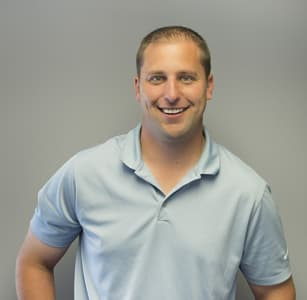 August 1, 2016
E****lkhart, Ind. — Lippert Components, Inc. (LCI®) announced today that Jeff Albrecht has been named Director of New Product Development to help the company grow its research and development department. In his new role, Jeff will utilize key OEM relationships and his extensive product knowledge to generate product advancements for the recreational vehicle, marine, heavy truck and specialty market industries.
"Jeff really understands what Lippert's customers need from our products and is a significant asset for determining the various directions we will take with our products," said Steve Jenkins, Vice President of Operations for Lippert Components. "His understanding of our current products, their progression over the years and his cultivated knowledge of component development have been essential over the last decade. We are excited to see him continue to flourish in his new role and continue to provide us with expert guidance within the realm of product development."
As a graduate of Purdue University's College of Engineering and with an 11-year tenure working in Lippert's research and development department, Albrecht is well equipped to excel in his new role. Aside from his educational background and vast knowledge of the LCI product base, Albrecht has developed relationships with Lippert customers that are essential to the company's future product developments. As a leading supplier of components to recreational vehicle and adjacent industry manufacturers, LCI's relationships with OEMs is crucial to industry-wide innovation and expansion of component offerings.
In addition to his commitment to LCI, Jeff enjoys being involved in the community and is passionate about supporting local organizations such as Child and Parent Services (CAPS) and the Boys and Girls Club.
Jeff Albrecht can be reached at jalbrecht@lci1.com
---
With over 120 manufacturing and distribution facilities located throughout North America and Europe, Lippert™ is a leading, global manufacturer and supplier of highly engineered components and customized solutions dedicated to shaping, growing, and bettering the RV, marine, automotive, commercial vehicle, and building products industries, and their adjacent markets. Lippert also serves a broad array of aftermarket industries, supplying best-in-class products designed to enhance recreational pursuits, both on the road and on the water. From powerful towing technology and automated RV leveling systems, to boating furniture and one-of-a-kind shade solutions — Lippert combines strategic manufacturing capabilities with the power of our winning team culture to deliver unrivaled Customer Service, award-winning Innovation, and premium Products to every industry and person we serve.
Lippert
3501 County Road 6 East
Elkhart, IN 46514
Email: marcom@lci1.com