Lippert Components Inc Lci to Display Euro Slides at Caravan Salon 2016 in Düsseldorf Germany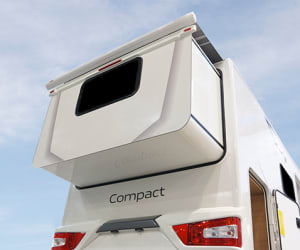 August 15, 2016
Elkhart, Ind. — Lippert Components, Inc. (LCI®) announced today that they will showcase their Euro Slide slide-out system at the Caravan Salon 2016 trade show in Düsseldorf, Germany. The Euro Slide, along with an array of LCI's latest slide-out innovations, will be on display at booth 13C95 in Hallway 13 from August 28th - September 4th. In conjunction, LCI will hold a press conference open to the media on Saturday, August 27th at 1:00 PM.
Caravan Salon 2016 will mark LCI's debut as a European company. With their recent acquisition of Italian manufacturer of motorized entry steps, bed lifts, and recreational vehicle (RV) accessories, Project 2000, LCI now operates a total of 45 facilities throughout the U.S. and in Canada and Italy.
"We've spent nearly three years interviewing European travelers, manufacturers, and suppliers to determine the ideal combination of slide-out product features to complement international caravanning designs. Caravan Salon 2016 feels somewhat like the culmination of our hard work over the last several years in terms of our international growth. We couldn't be more excited to present the results of this hard work at this year's Caravan Salon," said Jason Lippert, CEO of Lippert Components and Drew Industries.
Along with their line of innovative caravan slide-out technology, LCI and Project 2000 will display Furrion® electronics. In partnership with LCI, Furrion designs and manufactures audiovisual, electrical and kitchen appliances for the RV and marine industries. Project 2000 will exhibit manual, electric and electronic entry steps, bed lift systems as well as manual and electric TV brackets.
"We are confident that the time we've spent researching and gaining insight into the European leisure vehicle industry will be evident in the product innovations we've created," continued Lippert. "The thoughtful slide-out designs and innovations we will display at Caravan Salon 2016 will highlight the key insights we've gained and are the direct result of our dedication to the European market."
"As the European community grows more familiar with Lippert Components and the LCI product line, additional products will be phased into the market. We are now managing prototypes of all kinds across a variety of companies involved in the European leisure vehicle industry," said Larry Revelino, LCI's Director of International Business Development. "Our experience in markets across the globe has helped LCI with our ability to take a product line and adapt it to the needs of consumers with similar but unique requirements. Slide-outs in Europe are a great example, but we will not stop there. Caravan Salon 2016 will be a great resource for defining the next wave of product introduction."
For more information, visit our website or call your LCI sales representative.
---
From over 140 manufacturing and distribution facilities located throughout North America, Africa and Europe, Lippert™ supplies a broad array of highly engineered components for the leading manufacturers of recreational vehicles, automobiles, watercraft and prefab homes. It also operates in adjacent markets, including hospitality, transportation, construction and agriculture. Lippert™ serves a wide range of aftermarket segments, providing high-quality products for the recreational vehicle / caravanning, automotive and marine industries. With over 12,500 team members and a diverse portfolio of best-in-class brands, Lippert™ adopts a team-based business philosophy and has proven that, by putting people first, the possibilities for growth and development are truly endless.
Lippert
52567 Independence Ct.
Elkhart, IN 46514
Email: marcom@lci1.com