Lippert Components Launches Community Service Website Kem Krest and Genesis Products to Collaborate on Social Responsibility Initiative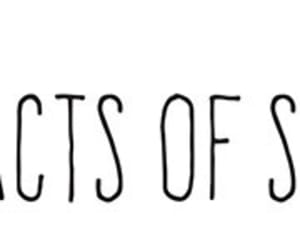 June 1, 2017
Elkhart, Ind. — Lippert Components, Inc. (LCI®) announces that Elkhart-based Kem Krest Corporation and Genesis Products have begun a social responsibility initiative inspired by LCI's 100,000 Hours of Community Service initiative. Today, LCI is launching the digital platform www.ActsofService.com that will be used by the participating companies as a means of connecting employees with local volunteer opportunities and to record and track the number of hours spent performing community service.
A live press event will be held today, June 1, 2017 at 2:30pm EST at LCI's Marketing and Showroom facility at 3407 Cooper Drive, Elkhart, IN 46514. LCI's CEO Jason Lippert, along with Amish Shah of Kem Krest and Jon Wenger of Genesis Products, will discuss the initiatives at the press event. All media and press are invited to attend.
For their initiatives, Kem Krest and Genesis will be encouraging their employees to collectively accrue 20,000 hours of community service by participating in community outreach and volunteer opportunities that support local nonprofit organizations.
"To say we are excited about the future of our community's philanthropic efforts is an understatement. To see our fellow business leaders dig in and get involved is humbling," stated Michilah Grimes, LCI's Director of Philanthropic Partnerships. "We're very excited to launch www.ActsofService.com and provide it as a resource for our communities."
The website, www.ActsofService.com, was created by LCI as a platform to connect volunteers from local corporations with community service opportunities shared by local nonprofit organizations. Nonprofit organizations that register on the website can post their volunteer opportunities with the website's user base of more than 10,000 willing and able employees from LCI, Kem Krest and Genesis. The website is being offered as a resource to interested corporations and nonprofits located in the Elkhart, IN area.
---
With over 120 manufacturing and distribution facilities located throughout North America and EMEA, Lippert is a leading global manufacturer and supplier of highly engineered components and customized solutions dedicated to shaping, growing and bettering the RV, marine, automotive, commercial vehicle and building products industries and their adjacent markets. Lippert also serves a broad array of aftermarket industries, supplying best-in-class products designed to enhance recreational pursuits, both on the road and on the water. From powerful towing technology and automated RV leveling systems to boating furniture and one-of-a-kind shade solutions, Lippert combines strategic manufacturing capabilities with the power of our winning team culture to deliver unrivaled customer service, award-winning innovation, and premium products to every industry and person we serve.
Lippert
52567 Independence Ct.
Elkhart, IN 46514
Email: marcom@lci1.com