Lippert Components Promotes Ryan Smith to Senior Vice President of Sales and Operations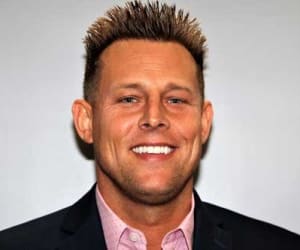 August 30, 2018
Elkhart, Ind. — Lippert Components, Inc. (LCI®) is proud to announce that Ryan Smith has been promoted to Senior Vice President (SVP) of Sales & Operations. Smith previously held the position of Vice President of LCI's Interior Division. In his new position, Smith will oversee all sales and operations for the over 60 divisions that comprise LCI Industries, North America.
Smith's entire professional career has been spent in the RV and marine industries. Smith began his career with Seating Technologies, a Goshen, Indiana-based furniture manufacturer, immediately after graduating from Indiana University South Bend (IUSB). After LCI acquired Seating Technologies in 2008, Smith's role pivoted to sales, and ultimately, operations and product development for LCI's newly formed Interior Division. Over the next ten years, the Interior Division would fuel LCI's growth and come to be one of the Company's largest business units. Smith helped organically grow LCI's Interior Division from $30 million in 2008 to over $300 million in 2017.
Smith will bring a similar intensity to his new role as SVP of Sales & Operations. "My entire career has been spent within LCI's operations while building relationships with our key customers. This is what I know, and this is what I am passionate about. Over the last five years, I have been blessed to be part of the cultural transformation that we've experienced here at LCI, and I am excited to step into this leadership role and help keep this momentum going," said Smith. "LCI has very talented sales and operations teams, and I'm excited and honored to work with them."
Jason Lippert, CEO of LCI, adds that Ryan's in-depth knowledge of product innovation, sales and operations perfectly suit him for this role. "Ryan brings an incredible passion for building great teams, product innovation and building great customer relationships. His track record at LCI speaks for itself. I know he will excel in this new role, and I am excited to see how his unique big-picture perspective will continue to fuel LCI's tremendous growth," said Lippert. In addition, Lippert stated, "I am proud of Ryan in many ways, especially in that he has played a key role in helping launch and support our Everyone Matters work culture transformation."
Smith added, "In the end, my goal is to continue to take team member engagement, operational improvement and effectiveness with our customers to the next level. I want to continue to push our teams to innovate and inspire new and exciting products for the industries that we serve. We've built tremendous momentum over the last several years, and I'm grateful for this opportunity to lead our teams on this journey."
---
From over 140 manufacturing and distribution facilities located throughout North America, Africa and Europe, Lippert™ supplies a broad array of highly engineered components for the leading manufacturers of recreational vehicles, automobiles, watercraft and prefab homes. It also operates in adjacent markets, including hospitality, transportation, construction and agriculture. Lippert™ serves a wide range of aftermarket segments, providing high-quality products for the recreational vehicle / caravanning, automotive and marine industries. With over 12,500 team members and a diverse portfolio of best-in-class brands, Lippert™ adopts a team-based business philosophy and has proven that, by putting people first, the possibilities for growth and development are truly endless.
Lippert
52567 Independence Ct.
Elkhart, IN 46514
Email: marcom@lci1.com