National Safety Council Recognizes Lippert Components Lynne Syer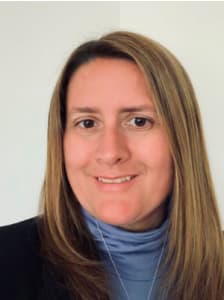 October 2, 2019
Elkhart, Ind. — Lippert Components, Inc. (LCI®) announces that the National Safety Council (NSC) presented its Rising Stars of Safety Award to LCI team member Lynne Syer for her continued dedication to workplace environmental health and safety.
Syer is a Senior Environmental Health and Safety Leader within LCI's RV Products Division. Over her two years with the Company, Syer has worked to promote workplace safety and strives to make safety a personal goal and commitment for every LCI team member. 'MAKE IT SAFE … MAKE IT HOME … MAKE IT PERSONAL,' is a newly launched program by Syer.
"Our daily safety mission is that our team members go home in better shape than they came to work. Not easily done with more than 9,000 teammates," said Syer.
NSC's Rising Star Award Program works to advance NSC's mission by highlighting individuals, programs, and organizations that are examples of leadership in safety. The Rising Stars of Safety was developed to help shine a light on up-and-coming safety stars. Award winners show leadership in safety and bring new ideas to existing problems at their organizations. NSC is pleased to partner with those who are dedicated to the vision of ending preventable deaths in our lifetime.
Over the last several years, LCI has engaged Leadership throughout the company to improve our overall safety systems by focusing not only on the equipment, processes, and procedures but also focusing on the safety culture of each facility. Through these efforts, we continue to have facilities that improve year over year and provide our team members a positive experience while working at LCI. We believe that through effective safety systems we can reduce and manage team member risk and exposure to hazards.
About the National Safety Council
The National Safety Council (nsc.org) is a nonprofit organization whose mission is to eliminate preventable deaths at work, in homes and communities, and on the road through leadership, research, education and advocacy. Founded in 1913 and chartered by Congress, NSC advances this mission by partnering with businesses, government agencies, elected officials and the public in areas where we can make the most impact.
Visit www.nsc.org/awards for additional information about the National Safety Council Awards.
---
From over 140 manufacturing and distribution facilities located throughout North America, Africa and Europe, Lippert™ supplies a broad array of highly engineered components for the leading manufacturers of recreational vehicles and prefab homes. It also operates in adjacent markets, including marine, bus, industrial vehicles and trains. Lippert™ also serves a wide range of aftermarket segments, providing high quality products for the caravanning, automotive and marine industries. With over 15,000 team members, and a diverse portfolio of best-in-class brands, Lippert™ adopts a team-based business philosophy and has proven that, by putting people first, the possibilities for growth and development are truly endless.
Lippert
52567 Independence Ct.
Elkhart, IN 46514
Email: marcom@lci1.com