Purpose Summit Brings Over 500 Leaders Together at Notre Dame for Transformative Experience
May 26, 2022
Elkhart, Ind. — Lippert Components, Inc. (Lippert™) and PurposePoint™ held the 3rd Annual Purpose Summit May 17-19th at the University of Notre Dame. The three-day leadership conference brought 500 leaders from 219 companies from across the globe together to focus on how they can lead themselves and their organizations more purposefully, with an emphasis on making business a force for good.
Attendees came from California, the Midwest, Canada, and as far away as Mexico and Europe to hear from more than 30 insightful and inspiring speakers and panelists. The event featured learning tracks including human resources, finance, marketing, and general business. An exclusive session was also held for CEOs. Summit organizers say the impact of this year's event certainly exceeded their expectations.
"It was an incredible three days as we saw hundreds of leaders come together to really set a vision on how they can become a force for good. They learned how to apply that to business and leadership. But it went far beyond that. They learned how to apply the knowledge to make themselves better, their communities better. By bringing business leaders to the University of Notre Dame, a place known as one of the greatest forces for good in the world, it really solidified the meaning of purpose. We are so grateful for our partnership with Lippert and the support we received from our sponsors, speakers, panelists, volunteers, and the hundreds of attendees who truly made this a special event," said Davin Salvagno, CEO and Founder of PurposePoint.
"The tremendous energy and passion we saw and felt at the Purpose Summit made it an unforgettable experience. We are absolutely delighted to hear attendees left inspired to be more and to do more, after hearing from the line-up of speakers and the many connections they made during the networking opportunities. The rich history of the University of Notre Dame added to the experience and the very reason the Purpose Summit exists. We look forward to growing the event in 2023 and helping support thousands of leaders on their journey to being a force for good, and ultimately making the world a better place," said Amber Selking, Vice President of Leadership and Culture at Lippert.
The 2023 Purpose Summit is set for May 23-25 at the University of Notre Dame. To learn more, please visit ThePurposeSummit.com.
About PurposePoint™
Founded in 2018, PurposePoint is a Michigan-based leadership and organizational development company that specializes in motivational speaking, executive coaching, leadership training, strategic planning, digital communications, web development, and social media management services for organizations across the globe. For more information, please visit www.PurposePoint.com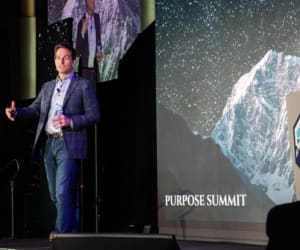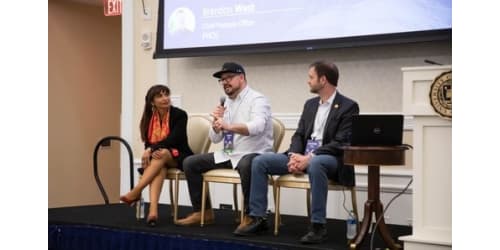 ---
From over 140 manufacturing and distribution facilities located throughout North America, Africa and Europe, Lippert™ supplies a broad array of highly engineered components for the leading manufacturers of recreational vehicles, automobiles, watercraft and prefab homes. It also operates in adjacent markets, including hospitality, transportation, construction and agriculture. Lippert™ serves a wide range of aftermarket segments, providing high-quality products for the recreational vehicle / caravanning, automotive and marine industries. With over 12,500 team members and a diverse portfolio of best-in-class brands, Lippert™ adopts a team-based business philosophy and has proven that, by putting people first, the possibilities for growth and development are truly endless.
Lippert
52567 Independence Ct.
Elkhart, IN 46514
Email: marcom@lci1.com