A Leading Axle Manufacturer
Top Quality and Durability
As a leading axle manufacturer, Lippert has been supplying axles to both the RV industry and the specialty axle industry since 2005. With superior engineering and innovative technology, Lippert has ascended to the top in axle quality and durability. Our axle assemblies and components are traceable down to the exact production run and original lot number.
Three production facilities nationwide: Goshen, IN; Waxahachie TX; Nampa, ID
3,000 axles produced daily
Spring axles available in 2K to 16K capacities
Torsion axles available in 2K to 12K capacities
Independent trailer suspension systems available in 4.4K to 6K capacities
QAI-certified to CSA Standard CAN3-D313-M85
Contact OEM Sales
Shop Our Store
Lippert Anti-Lock Braking System
Lippert understands safety, that's why we develop products to support safe towing experiences. Our anti-lock braking system, (ABS) combines anti-lock braking functionality, connected technologies and our OneControl® ecosystem work together so you can focus more on your RVing adventure and making memories that will last a lifetime.
Learn More
Axles Industries We Serve

Lippert axles always take you further. Our state-of-the-art robotic welders ensure the highest precision and quality on every component. We offer a full line of reliable spring, torsion and heavy-duty 10-12K capacity axles to meet your unique specifications.
Redefining "Standard"
Every one of our travel trailer, fifth-wheel, horse trailer and utility trailer axles boasts an impressive list of standard features including robotic welds, waterproof connectors on wiring and black powder coating. Our state-of-art manufacturing equipment and experienced axle professionals ensure that every component meets your custom specifications and our high standards through rigorous testing.
Lippert now offers the industry leading limited axle warranty:
Limited 1 Year Warranty - Grease and oil seals for all axles
Limited 6 Year Warranty - Spring axles and suspension systems
Limited 11 Year Warranty - Torsion axles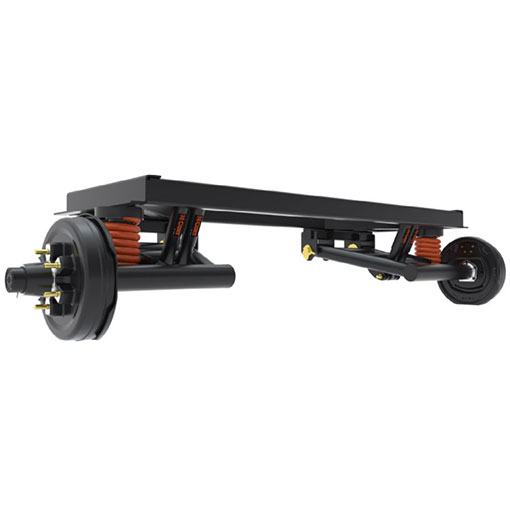 CURT Independent Suspension
4,400 - 6,000 capacities
Adaptive road dampening technology
Adjustment system for precise tire alignment
Sell Sheet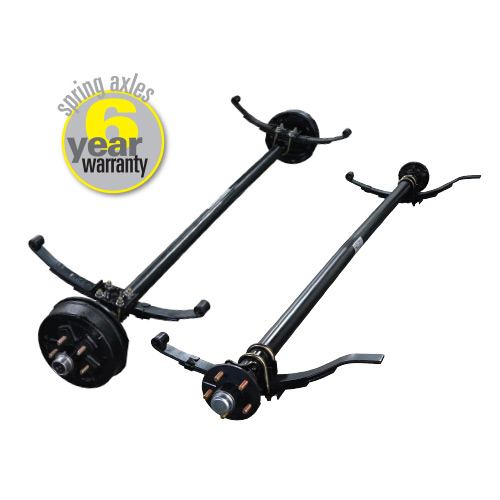 Spring Axle
2,000 - 16,000-pound spring axle capacities
2,000 - 7,000-pound spring idler axles
CSA certification on all 2,000 - 7,000 pound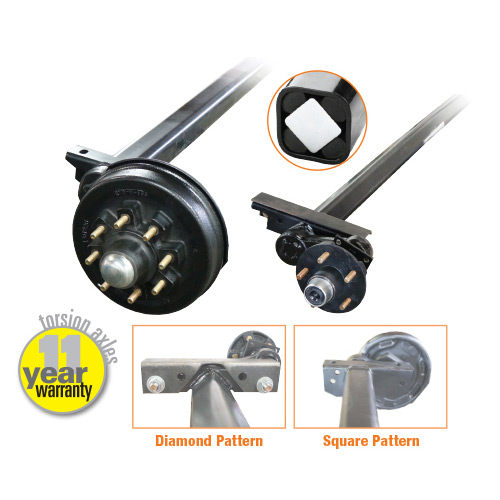 Torsion Axles
2,000 - 12,000-pound torsion axle capacities
(square bracket orientation)
2,000 - 7,000-pound torsion axle capacities
(diamond bracket orientation)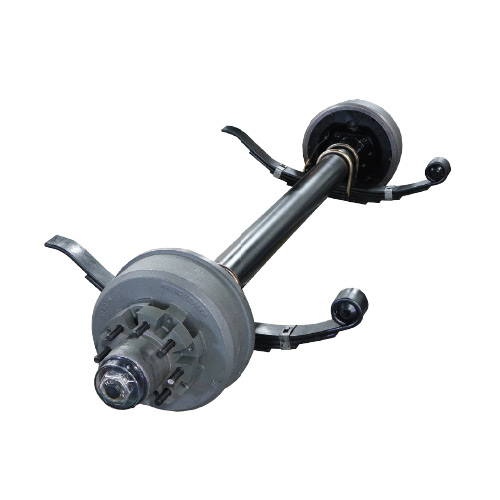 10K, 12K & 16K Dual Wheel Axles
2,000 - 16,000-pound spring axle capabilities
Integrated, one-piece spindle flange
Complete axle assembly and component tracability and serialization on all axles
The Most Advanced Axle-Free System on the Market
Experience next-level comfort on any terrain with CURT independent trailer suspension. This coil spring system is designed to eliminate road shock by allowing each wheel to move up and down independently, giving it flexibility to adapt to road conditions and keep the trailer more level. It features nitrogen-filled shocks, increased road clearance, precise adjustment and self-adjusting brakes for a smoother, more reliable, maintenance-free solution.
See the Difference
Compared to torsion and spring axles, CURT's Independent Suspension reduces shock transfer to the trailer for less jostling of your precious cargo inside. To demonstrate the ride quality, we put each system to the ultimate test.
Watch the Video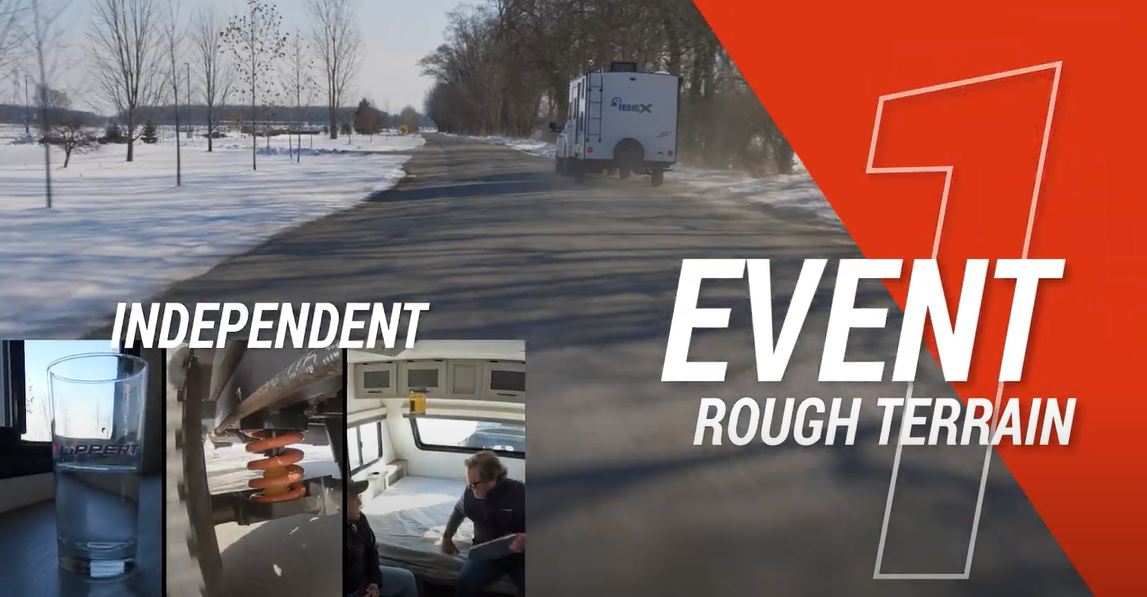 Premium black
powder-coat finish
Zinc-plated
hardware
Assembled
in the USA
Waterproof
Electrical Connections