Experience a world of innovation with our RV entry doors that feature a range of exciting elements. From illuminated thresholds to durable kick panels and friction hinges., we take pride in creating designs that perfectly meet your RV door needs. With complete ownership of the design and build process, we consistently deliver premium, long-lasting, American-made products that surpass expectations.
Shop Our Store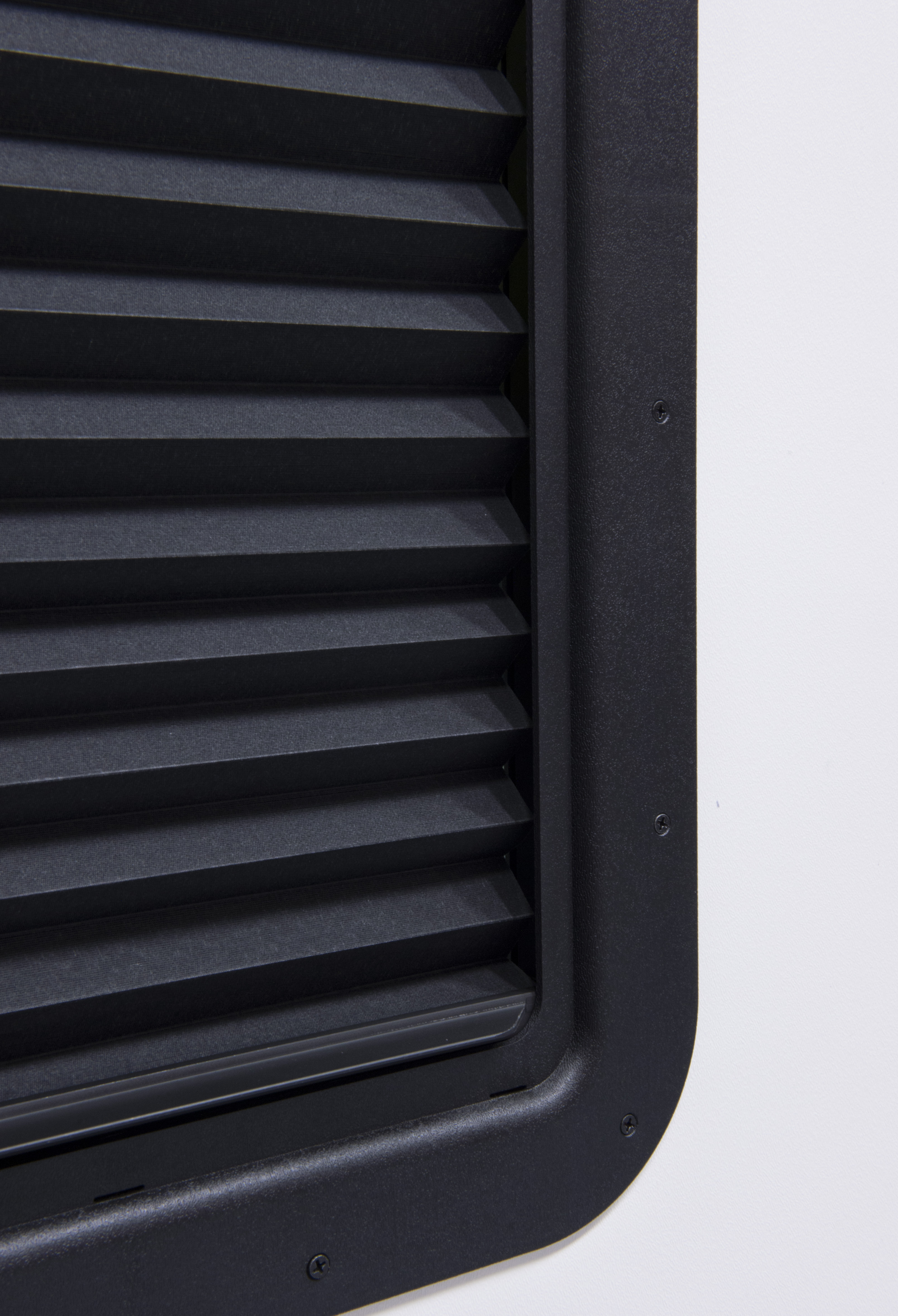 Thin Shade™
The Integrated Thin Shade™ window features a built-in interior blind to block out heat or add a little privacy. The window's sleek black trim with rounded corners and smoothly-operating black shade make it both attractive and functional.
Screen Shot®
"CLOSE THE SCREEN DOOR!"
How many times have you heard this while RVing? That's because most RV screen doors DO NOT come with a retracting hinge. With our "junior" RVers constantly going inside and outside, and inside and outside again, this invites unwanted pests inside your living space. The Screen Shot by Lippert solves this issue. With its patent pending design, the Screen Shot closes your screen door* automatically, every time.
*Fits only Lippert entry doors; check the door's identification sticker, typically located on the entry door's inside frame, before ordering (most LCI entry doors have an LCI decal in the bottom right-hand corner of the entry door window as well).

Shop Now
Keyed Alike
The Keyed Alike lock system lets a manufacturer or dealer standardize each trailer door so that just one key will work with every door lock. The Keyed Alike system is available on LCI's complete line of trailer entry, ramp and baggage doors.
Euro Latch
The sleek and modern Euro Latch door handle is an LCI product developed in the United States with European-styling in mind. The Euro Latch is a European-inspired vertical grab handle that provides the RV owner with a larger surface area and easier use. The Euro Latch comes standard with the G Class Entry Door and is designed to easily incorporate the Screen Shot, an entry door accessory that automatically closes the RV's screen door upon entry and exit.
Motorhome Entry Doors
Lippert™ has raised the bar with our 3000 Series Motorized Entry Door. We have the only motorized entry door on the market that is completely certified FMVSS 206. Most door manufacturers only certify their hinges and latches. LCI has made sure that the entire door assembly holds up to the highest standards.
Buy Replacement Parts
European Style Entry Door
Working closely with specialized designers and manufacturers, we can offer customized molds and prototypes, helping your business create unique caravan designs. We are equipped with the latest technology, including a 3D professional printer, allowing us the ability to innovate and develop prototypes as well as small series production. For many of our products, we have developed and patented completely new manufacturing processes. With a significant portion of our warehouse space reserved for the research and quality control of our products, we produce a wide variety of innovative products, including complete doors, baggage racks, external ladders, finishing roof-side profiles, cab over bed ladders, shower door rails, underbody frames and steel hinges.
RV Patio Doors
The 7500 Series aluminum siding patio door is built with a heavy-duty fin weather strip and fully-adjustable factory-lubricated steel tandem rollers. The color-coordinated clam lock provides added security and the 5/8-inch sealed insulating glass with optional Low-E provides optimum thermal performance.