Lippert at SEMA 2021
Booth #58095
The SEMA Show is one of the largest automotive tradeshows in the world, and this year, Lippert is proud to attend! With our respected house of brands, including CURT, ARIES, LUVERNE, UWS and most recently Ranch Hand, Lippert is a leader in the automotive aftermarket.
Our booth will represent each of our brands and feature our latest, innovative products on several custom vehicle builds.
Show Details
What: The SEMA Show
When: Nov. 2 - Nov. 5, 2021
Where: Las Vegas Convention Center, West Hall – Las Vegas, Nevada
Booth: #58095
Our Brands

Lippert
Lippert is a leading, global manufacturer and supplier of highly engineered products and customized solutions, dedicated to shaping, growing and bettering the RV, marine, automotive, commercial vehicle and building products industries.
We combine our strategic manufacturing capabilities with the power of our winning team culture to deliver unrivaled Customer Service, award-winning Innovation and premium products to every customer we do business with.
More About Lippert
Watch Video
---
Lippert is Hiring
Lippert provides a fast-paced, energetic work environment that champions the entrepreneurial spirit and encourages every team member to be a leader in their sphere.
We're proud of our positive culture, community outreach and comprehensive benefits.
Featured Products
TruTrack™ 2P Weight
Distribution Hitch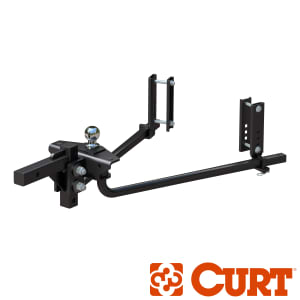 Integrated sway control actively resists sway and levels the vehicle and trailer
Two distinct points of sway control, working together to keep trailer aligned
Universal Truck
Bed Extender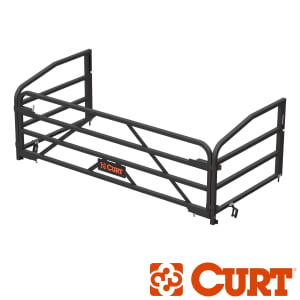 Universal design fits most full-size truck beds, including short and long beds
Unique, folding tailgate for easier cargo access, no flip-up required
Download Flyer
Protective MultiPro / Multi-Flex Tailgate Sensor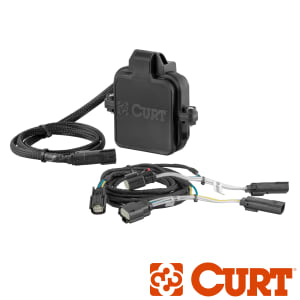 Prevents deployment of inner tailgate panel when ball mount is installed
Helps avoid costly GMC / Chevy tailgate damage
Download Flyer
Echo® Under-Dash
Brake Controller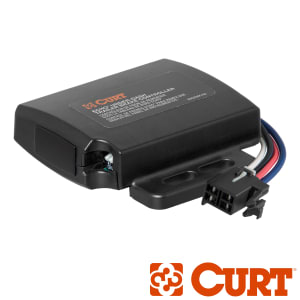 Bluetooth connection to control all brake settings from your smartphone
Triple-axis, motion-sensing accelerometer for highly responsive, smooth stops
Tri-Ball Universal
Coupler Lock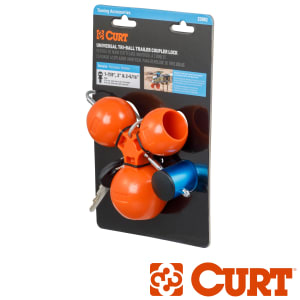 Universal design fits all standard coupler sizes: 1-7/8", 2" and 2-5/16"
Highly theft and tamper-resistant design with built-in safety measures
Download Flyer
CrossWing™ 5th
Wheel Hitch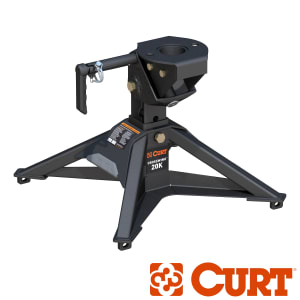 Ultra-light design offers 20,000-lb. capacity (main body weighs less than 60 lbs.)
Easy, one-person installation and removal
PowerRide™ 5th
Wheel Hitch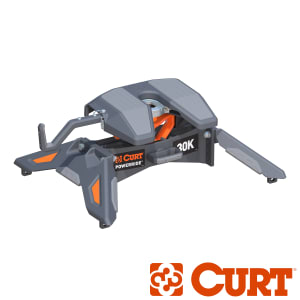 Tough, professional-grade, 30K capacity and enhanced functionality
Ergonomic, self-resetting handle for easier use from the side of the truck bed
Download Flyer
Anti-Rattle
Hitch Clamps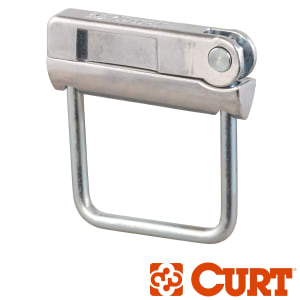 Compatible with hollow and solid shanks (2" and 2-1/2" options)
No-tool installation and easy-to-adjust clamp lever
Download Flyer
QuickPin™ No-Latch
Trailer Coupler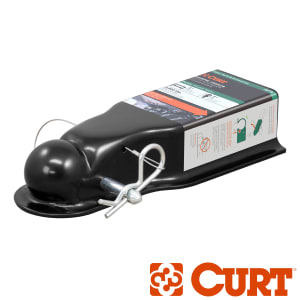 Innovative design allows fast, hassle-free trailer coupling with just one pin
No jamming or complicated hinging components prone to wear
Download Flyer
Aluminum
Ball Mounts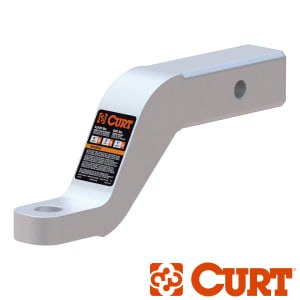 Constructed from solid aluminum to be lightweight and naturally rust-resistant
Available in a variety of sizes and drop configurations
Download Flyer
Impact™ Shock-Absorbing
Bumper Step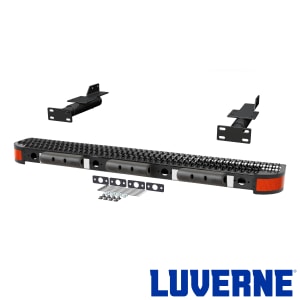 Designed to absorb rear impacts up to 5mph and avoid possible frame damage
Ideal for delivery vans and cargo vans that frequently back into loading areas
Download Flyer
Universal Side-Mount
Tool Box Legs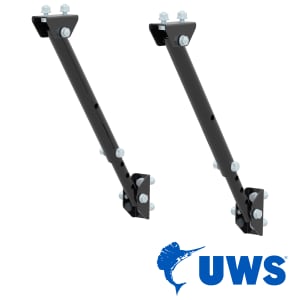 Can be mounted anywhere on the side box or truck bed, as needed
Mount at any angle between 0 and 55 degrees
Download Flyer
Midnight™
Rear Bumper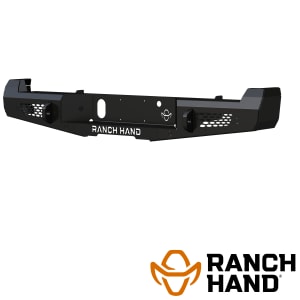 7-gauge sheet metal structure with 1/4" steel brackets and 12-gauge inserts
Corrosion-resistant, 3/5mm thick, textured matte black powder coat finish
ForeFront Bull Bar
for Ford Bronco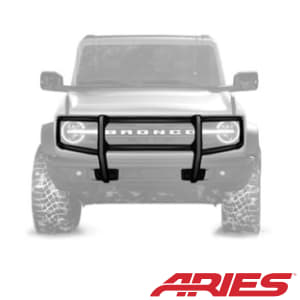 Quality, American-made front-end protection made specifically for Bronco
Customizable with light mounts and option to add side headlight guards
Vehicle Builds
2019 Ford F-250 Super Duty
by Wisco Customs
Products to look for:
Ranch Hand Midnight™ front and rear bumpers and side step
CURT gooseneck puck system kit, Rebellion™ XD cushion hitch and Echo® mobile brake controller
UWS truck side tool box with universal legs
2021 Ford Bronco
by Wisco Customs
Products to look for:
ARIES ForeFront bull bar and ActionTrac™ powered running boards
CURT custom rear trailer hitch and RockerBall™ cushion hitch kit
CURT roof rack crossbars, cargo carrier and kayak carriers
2020 Toyota Tacoma TRD
by Starwood Motors
Products to look for:
Ranch Hand Legend™ bumper
ARIES Rocker Step and O-Mega II side step
CURT aluminum ball mount and safety chain hanger bracket
2021 Jeep Wrangler Unlimited
by Alpha Jeep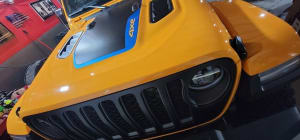 Products to look for:
ARIES TrailChaser™ bumper and ActionTrac™ powered running boards
ARIES Jeep tube doors with offroad mirrors
CURT aluminum bike rack and Rambler™ tow bar
2021 Mercedes-Benz Sprinter
by Max-Bilt
Products to look for:
LUVERNE Impact™ shock-absorbing bumper
LUVERNE SolidShield™ van grille guard
LUVERNE Grip Step™ and Grip Step™ XL running boards
2021 GMC Sierra 2500 HD
by Pro Motorsports
Products to look for:
Ranch Hand Legend bumper with grille guard and running steps
CURT truck bed extender, A-series 5th wheel hitch with slider and tailgate sensor
UWS crossover truck tool box and side-mount boxes
2021 Ram 2500
by Alpha Jeep
Products to look for:
LUVERNE new and improved Prowler Max™ grille guard
CURT PowerRide™ 30K 5th wheel hitch with 40K base rails
ARIES AscentStep™ running boards