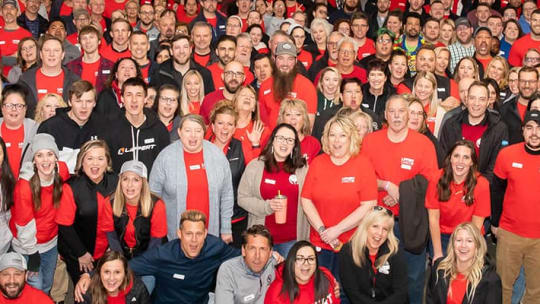 At Lippert, Everyone Matters
Our continuous mission to put real resources behind culture, leadership and philanthropy underscores our commitment to using business as a force for good. As an industry leader in the outdoor recreation space, we are committed to driving positive environmental and social change.
Our Corporate Sustainability Report details how we stack up against our Environmental, Social and Governance commitments, like bolstering team member health and well-being, increasing diversity and adding community service objectives to our strategic plan.
Read Our Latest Report
Creating Meaningful Change
Our culture of caring and generosity inspires us to create transformative social change. With passionate hearts, Lippert team members continue to be the driving force behind our social impact success. In 2017, we challenged our team members to collectively serve 100,000 volunteer hours by the end of the year. That initiative has now grown into an incredible effort amassing more than 675,000 hours of volunteer work, forever changing communities across the nation. By building positive relationships and aligning company resources with our team members' time and talents, we are able to use business as a force for good.
More than 675,000 Hours Volunteered Since 2017
Nonprofits Impacted Through Volunteering
Donated Annually to Nonprofits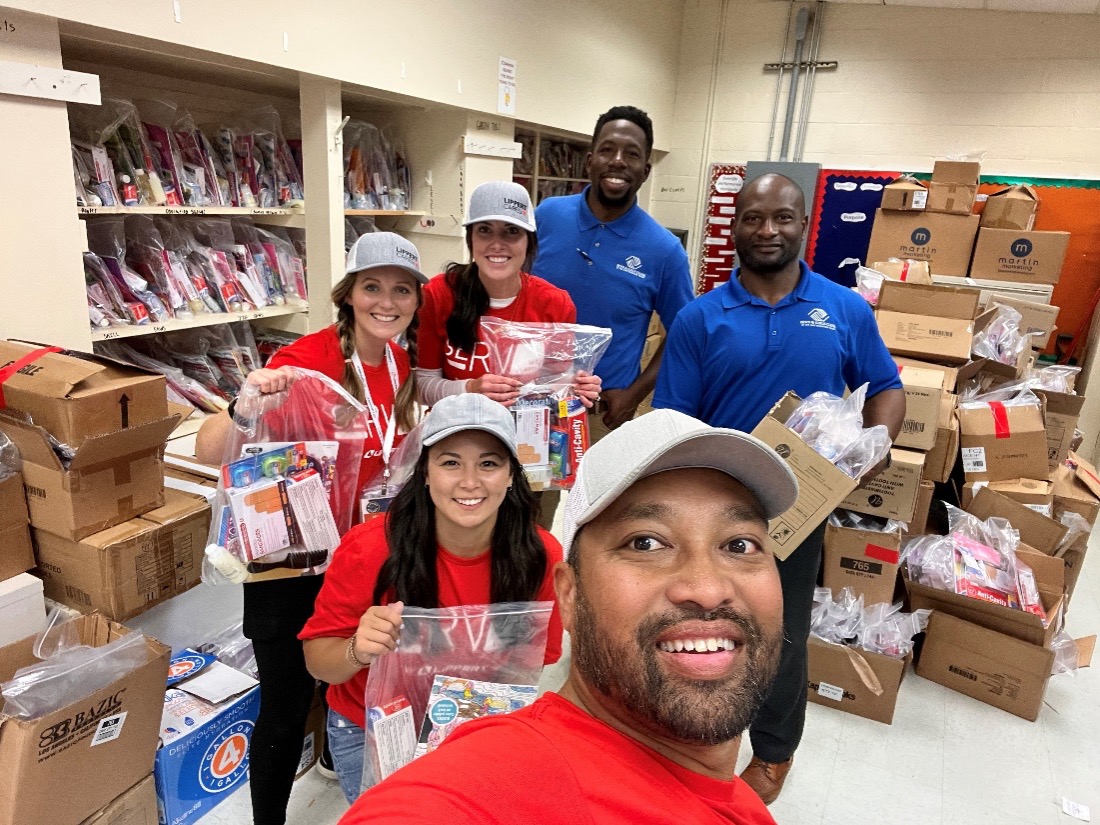 Breaking Barriers
With thousands of team members spread out over our more than 90 facilities worldwide, our social impact extends far and wide. Our new seRV With Purpose platform allows us to partner with our customers and communities to enrich the outdoor experiences that we all value. This all-encompassing platform provides a roadmap for travelers seeking meaningful experiences that make a positive impact on the places they visit. Our mission is to inspire the largest mobilization of purpose driven travel in the nation.
Get Involved
The Four Focus Areas of Our Philosophy
Children & Families in Need
Educational Programs
Community Health & Wellness
Lippert Team Members in Crisis or Illness
Lippert Cares Community Impact Grant
In response to the growing needs of our communities, Lippert established the Lippert Cares Community Impact Grant. This grant provides funding for nonprofit organizations that address specific needs facing our communities today. Grants will be awarded annually to non-profit organizations that are involved in addressing local and regional challenges.
Lippert Cares Foundation
Our mission is to provide a place for team members to turn after unforeseen circumstances, allowing them to pursue a happier, healthier life outside of hardship. The Lippert Cares Foundation is rooted in the values and culture of Lippert.
Through the Foundation, Lippert team members can apply for financial assistance by way of the Hardship Program or Emergency Assistance Program.
Team members, click here to log in to Lippert Life and access more information.
Bids 4 Kids Annual Auction
Programs and policies that invest in children benefit them, their families, and - in the long run - their communities. Seeing firsthand the impact made by these programs provided by the Boys and Girls Club inspired a shift in our company culture, giving way to the idea that Business is a Force for Good and laying the groundwork for our 100,000 hours initiative. Thankfully, we aren't alone in this. It's a total industry effort that exponentially improves our mission of caring about people. In partnership with the RV industry, our annual Bids 4 Kids auction benefits the Boys and Girls Club of Elkhart County.

In the end, it's not about the dollars raised, but something so much larger. The sheer vastness of lives positively impacted by the Boys and Girls Club of Elkhart County is a remarkable testament to the community's fierce commitment to improving the lives of children for generations to come.
Whenever, Wherever, We Make Your Experience Better
At Lippert, people are our priority and community is our core. We impact our communities not only through good business, but also through charitable giving and volunteer work. For more than a decade, we have put a spotlight on fostering a company culture that empowers its people to be the best version of themselves, both at work and off the clock. We encourage our team members to volunteer within their local communities to support health, safety, and happiness.
Purchase Lippert Products, Make Happy Campers
At Lippert, we believe in limitless accessibility to the great outdoors. That is why we donate a portion of our store sales to Care Camps, an organization that makes it possible for kids diagnosed with cancer to step away from hospital rooms and treatment centers and step into a world full of outdoor adventures. When you order from Lippert, you can help support a child diagnosed with cancer attend a Care Camp.
Shop Now