Recyclable. Durable. Better.
Whether you're preparing for new campus housing or simply need to replace used mattresses, EnviroSpring Mattresses are distinctively designed to be great for your budget, your students, and the environment.
Eco-Friendly
Made from 100% recyclable materials and produced by zero-waste manufacturing practices, every detail of every EnviroSpring mattress is designed with sustainability in mind.
Quality Guaranteed
Plus, every mattress comes with a trustworthy 5-year manufacturer's warranty backed by somnum ®.
Zero Landfill Program
When you're done with your EnviroSpring Mattresses, we'll pick them up, break them down with a multi-step deconstruction/recycling process — and turn them into brand-new mattresses. No landfill necessary.
Comfortable
The Dual-Density construction of our mattresses lets sleepers choose from firmer or softer support - accommodating differing sleeps styles and giving your students a more comfortable night's rest.
Did you know?
More than 20 million mattresses (over 50,000 each day) are dumped in our nation's landfills every year. That's the equivalent to burying 13 ½ Empire State Buildings! And to top it off, since most are made from foam and plastics it can take up to 120 years for just one mattress to decompose.
The sustainable sleeping solution.
That's why we created the EnviroSpring® Mattress - the recyclable, comfortable mattress solution that lets adopting institutions and users advance their sustainability goals and green initiatives while positively impacting their waste diversion ratings by not sending their used mattresses to the landfills. Made from renewable materials, our mattresses can help your school enhance its environmental stewardship initiative and potentially boost your STARS rating.
Request More Information
Early EnviroSpring adopters
We proudly work with schools across the country to create more sustainable, environmentally friendly campuses.
California State Dominguez Hills
University of Denver
Bard College
Claremont McKenna
University of Alaska at Anchorage
Lewis and Clark
College of the Atlantic
Unity College
Susquehanna University
Florida A&M University
Loma Linda University
University of Illinois (Bromley Hall)
Colorado Rocky Mountain School
Emporia State University
Bowling Green University
Alabama State University
Northern Illinois University
Gallaudet University
Post College
Miami of Ohio
Texas A&M University
University of Pittsburgh
---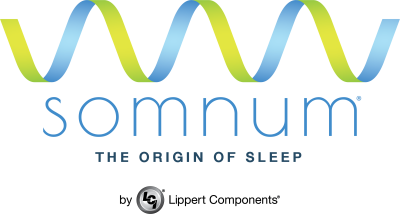 At Lippert Components, we proudly manufacture somnum mattresses. This premium line of specialty mattresses offers customization, sustainable manufacturing processes, and quality craftsmanship - all while exceeding industry standards. With more than 3,500 mattresses rolling off our lines daily, our team is committed to delivering luxurious specialty mattresses for a multitude of industries, including - RVs, boats, residential homes, heavy trucks, hospitality, and collegiate housing.
---